2017 Artsfest Logo Artist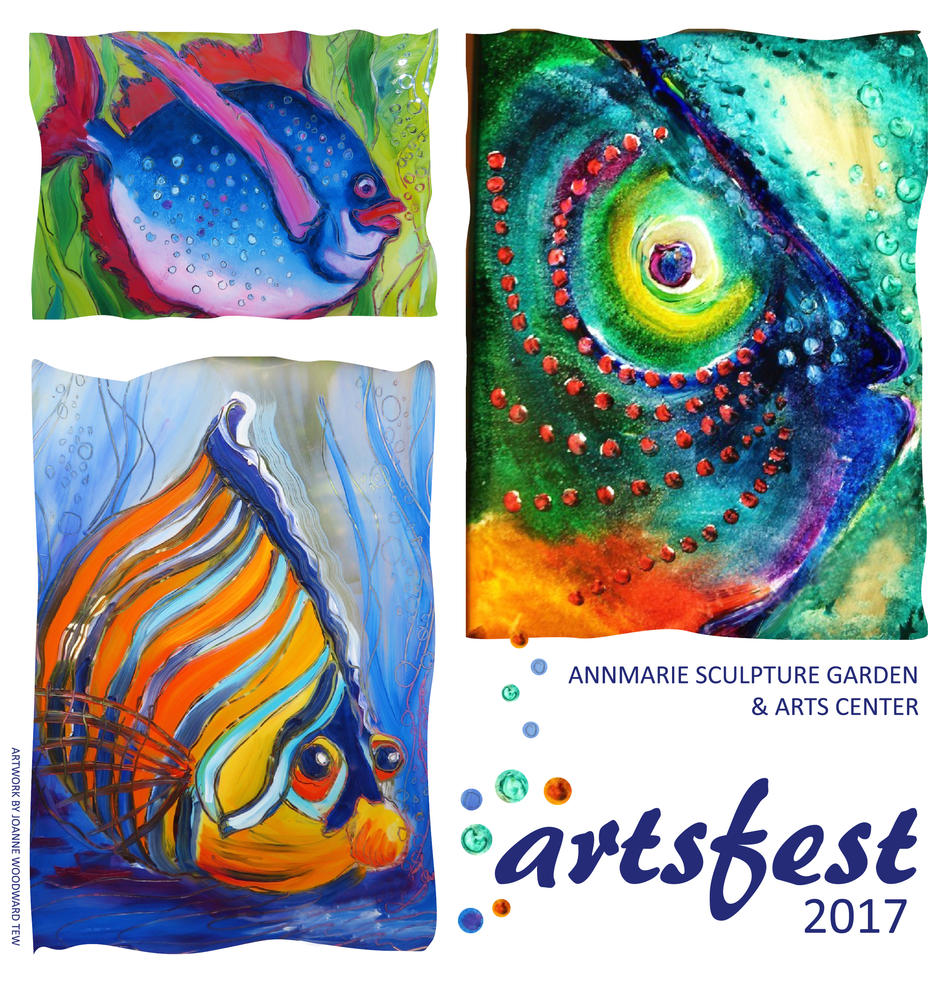 About the Artsfest '17 Logo Design
This year's Artsfest logo was created by artist Joanne Woodward Tew of Annapolis, Maryland. A graduate of the Maryland Institute of Art, Joanne is a native of Maine, but has lived in Maryland since 1976. Joanne began her artistic career as a jeweler, but in the early 1990s, she was introduced to the process of reverse painting on glass, and since then has immersed herself in this unique process.
As Joanne explains, "The paintings, when hung in a window or suspended in a room are translucent when back lit by the sun and opaque in the evening light when they are front lit, giving them a stain glass effect." This process presents challenges that Joanne has refined over the last 15 years. Through her unique layering process, and use of oil paints, she creates works that change color and depth as the light changes. She finds that her glass painting method lends itself best to still-life, landscapes, and some abstract creations.
As you will see when you visit her at Artsfest '17, Joanne loves beach and floral themes, and this year's Artsfest logo reflects her love of the Maine cost and the Chesapeake Bay. Her trio of playful fish are a reminder of how our maritime community relies on and celebrates the gifts of the sea. Drop in at her booth at Tent Circle spot #37 to meet Joanne and learn more about her art. She will even autograph your Artsfest T-shirt!