End-Of-Year Campaign 2018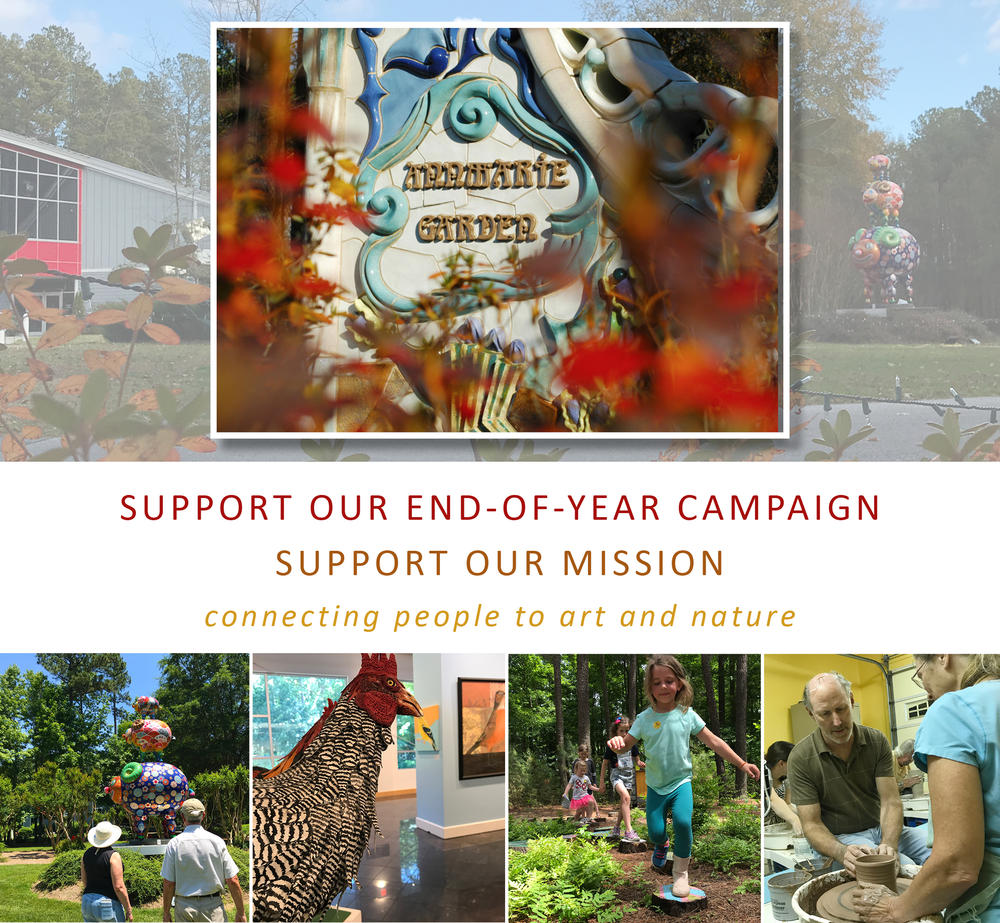 Annmarie Garden END-OF-YEAR CAMPAIGN 2018
As we prepare to welcome in a new year at Annmarie Garden, we want to thank you for helping to create a wonderful space alive with programs, exhibits, activities, and unbounded joy! Your support ensures the continuation of our mission to serve everyone who comes through our gates. Thank you!
We chose the image of The Gateway, our iconic entrance, as our holiday photo because we believe it symbolizes the spirit of Annmarie. As the creators of this colorful piece describe, The Gateway stands as the architectural marker to signify the transition to a different spiritual space." We hope you experience this transition each time you visit our beloved park!
As we close out 2018, please consider making an end-of-year donation - and know that your generosity will help us care for the garden and ensure vibrant arts programming for the Southern Maryland community. Thank you!
We've had a 2018 full of ups and downs. We had a glorious spring and summer full of magical children's festivals and quirky new adult programs, but the second half of the year has brought us unexpected challenges. Two of our important income-generating events, Artsfest and Halloween in the Garden, were adversely impacted by rain, which has resulted in a serious loss of income to our operating budget. Your End-Of-Year donation will help us overcome these setbacks and begin 2019 on solid financial ground. Thank you for including Annmarie in your end-of-year charitable donations. We are so very grateful!
Thank you and have a wonderful holiday season from the Ann's Circle, Inc. Board:
Lee Woodfin, President, Eugene McHugh, Vice President, Laurie Uherek, Treasurer, Stacey Hann-Ruff, Secretary, Todd Capitani, Richard Fleming, Michael Frederick, Tommy Higgins, Evelyn S. Hungerford, Glen Ives, Greg Kernan, Scott Russey, Katie Watts, and Commissioner Mike Hart (BOCC Liaison).

*********************************************************************************************
Your tax-deductible donation will benefit Ann's Circle, Inc., the 501 c, non-profit organization that supports Annmarie Sculpture Garden & Arts Center. Tax ID #20-5109378.