Fairies In the Garden: a magical fairy house exhibit in memory of Mary Beth Harry
Gallery:
Sculpture Garden
Take a magical walk at Annmarie! Explore the nooks and crannies of the sculpture garden and try to find all 45 fabulous fairy houses and gnome homes. Bring your little fairies in their costumes for some lovely photograhps or borrow one of our fairy costumes from our dress-up trunk.
Visit the Arts Building to pick up a copy of our wonderful Fairies in the Garden guide created by illustrator Melinda Fabian.
Annmarie After Hours Reception - Friday, May 13, 2011, 6-9pm
DON'T MISS.....The 1st Annual Fairy & Gnome Home Festival & Tour on Saturday, July 2, 2011
9:00am-2:00pm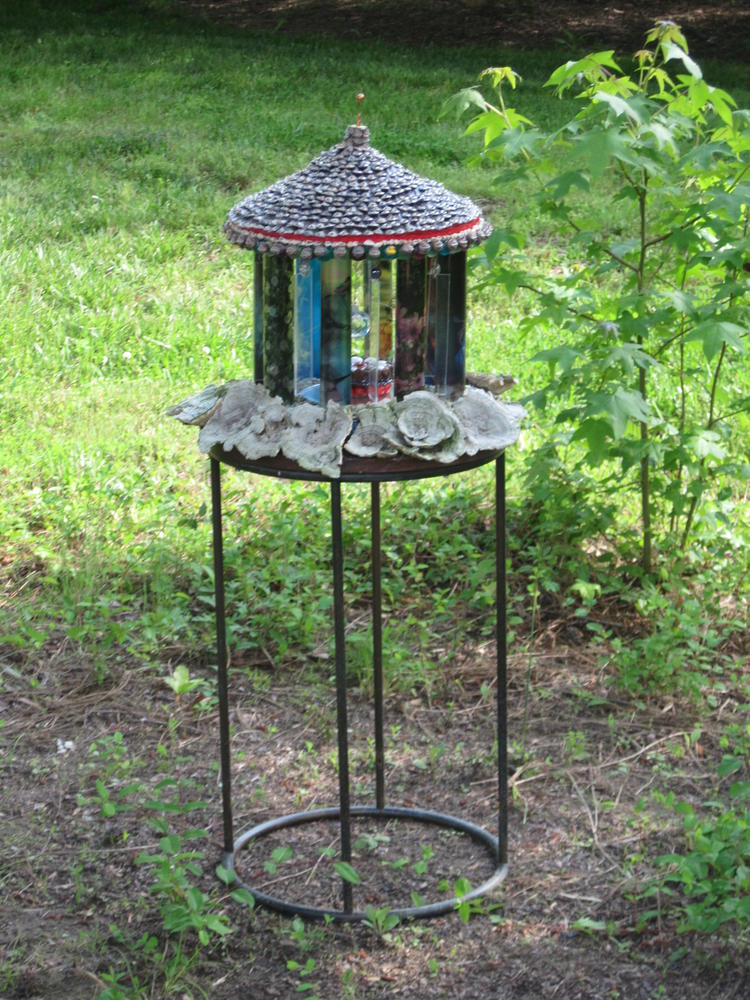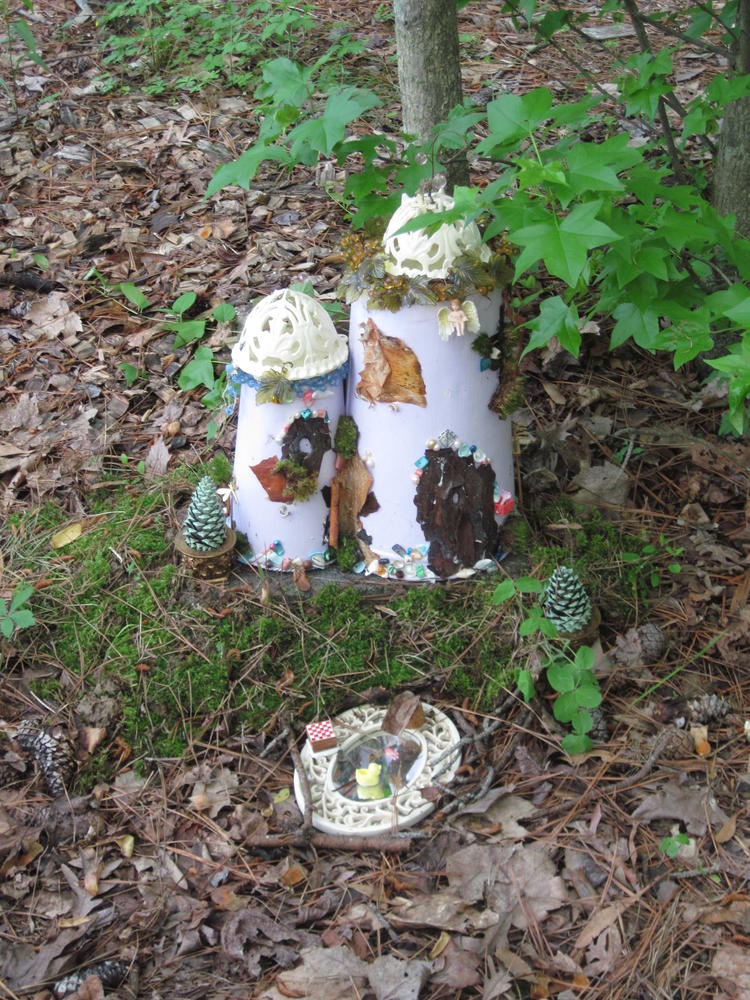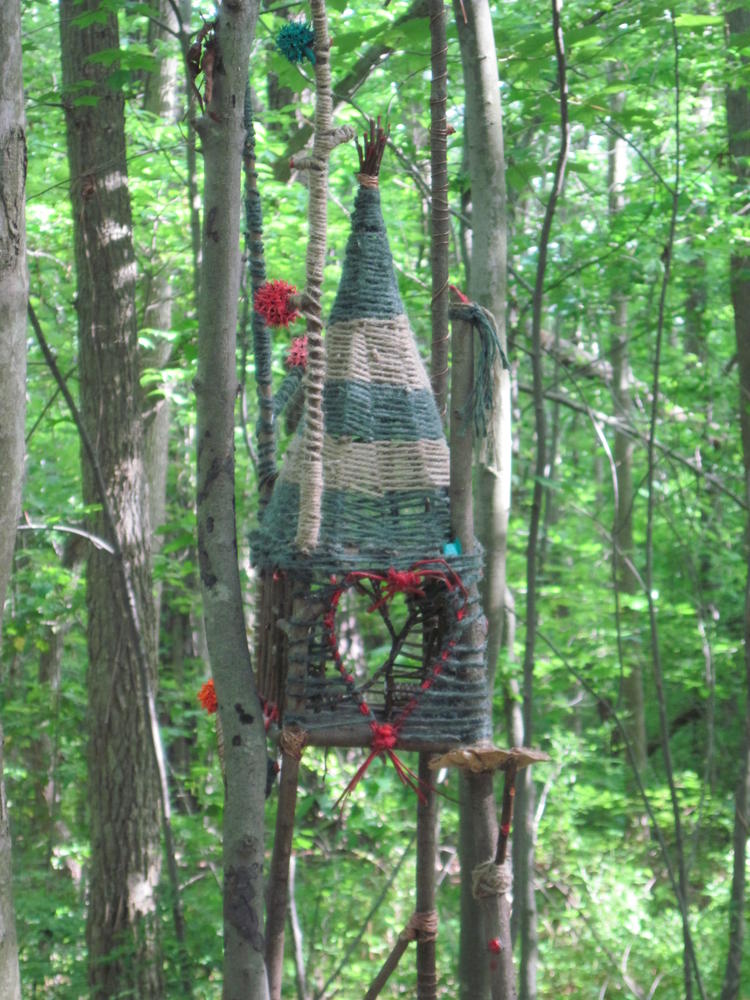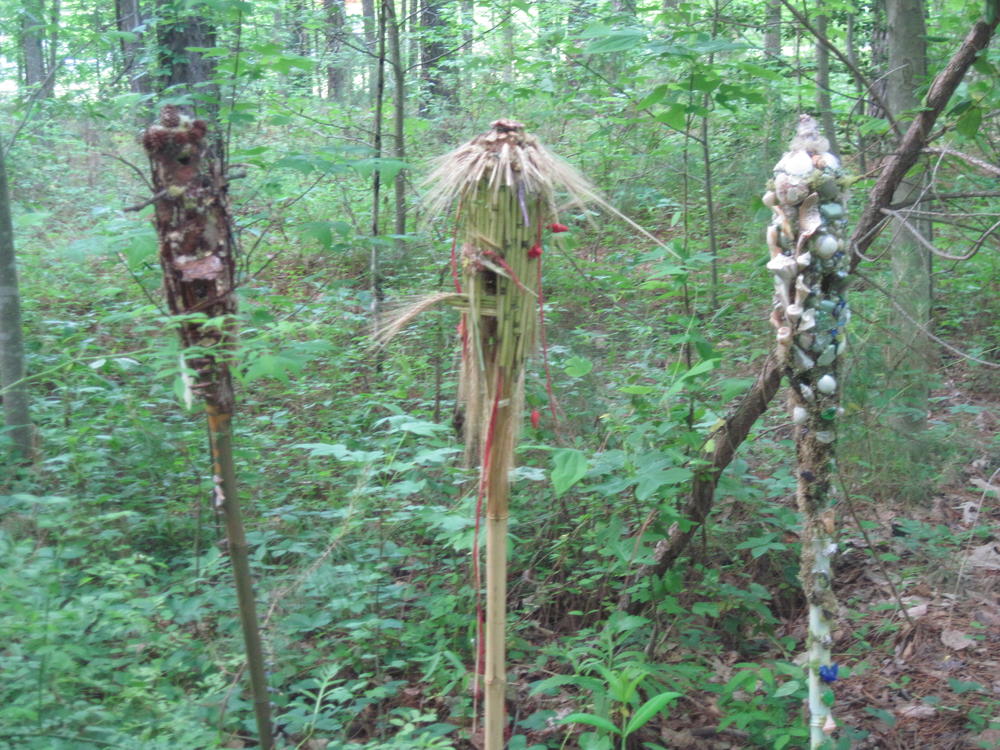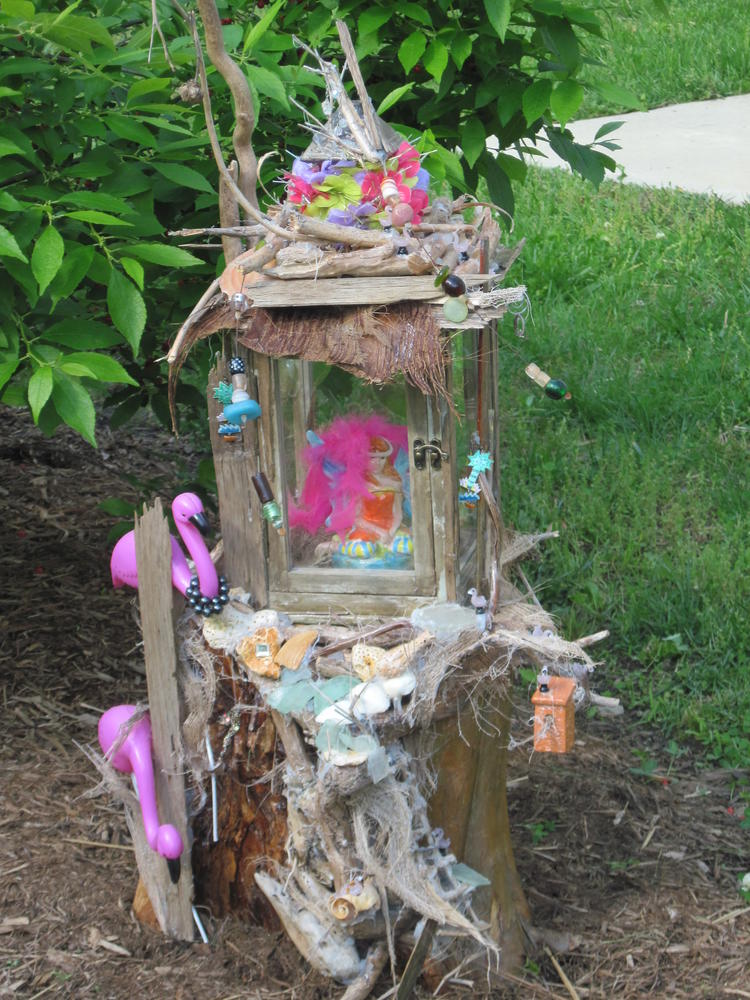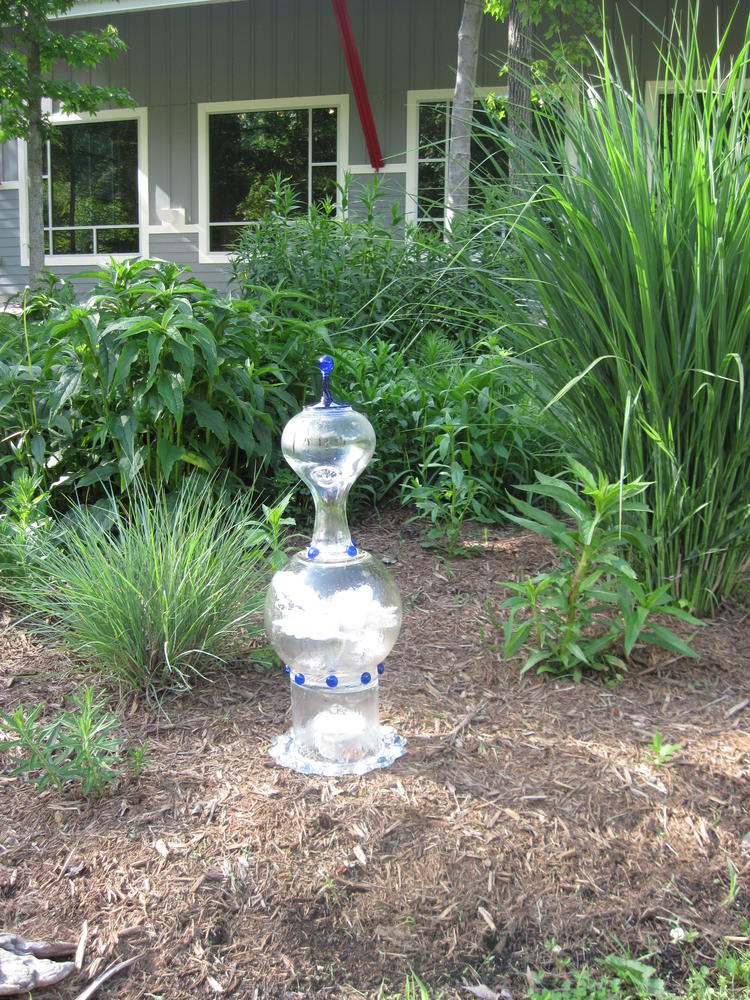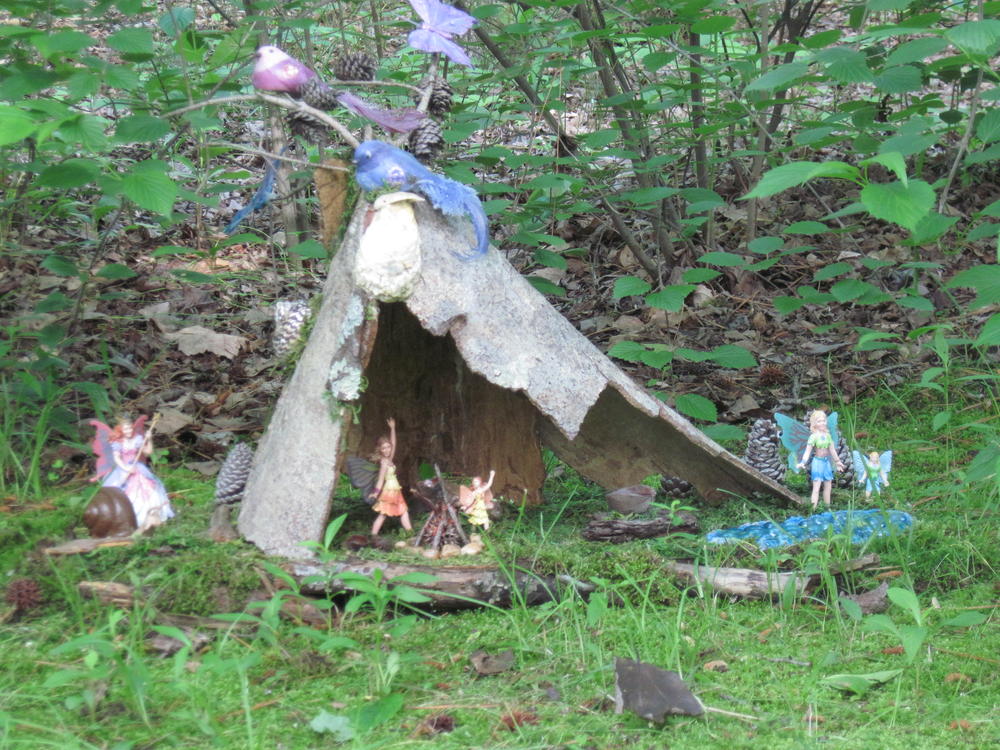 Fairies in the Garden is held in memory of our dear friend and artist Mary Beth Harry. Mary Beth was a successful southern Maryland artist who touched many with her art and her joyful view of life. The recenlty published book, Bay Babies, features Mary Beth's beautiful illustrations in a whimsical tale about local sea creatures. Bay Babies can be purchased in the Annmarie Gift Shop. Mary Beth lent her creativity to many events here an Annmarie and she is missed.
The Arts Council of Calvert County has recenlty created a scholarship fund in memory of Mary Beth. To learn more click here.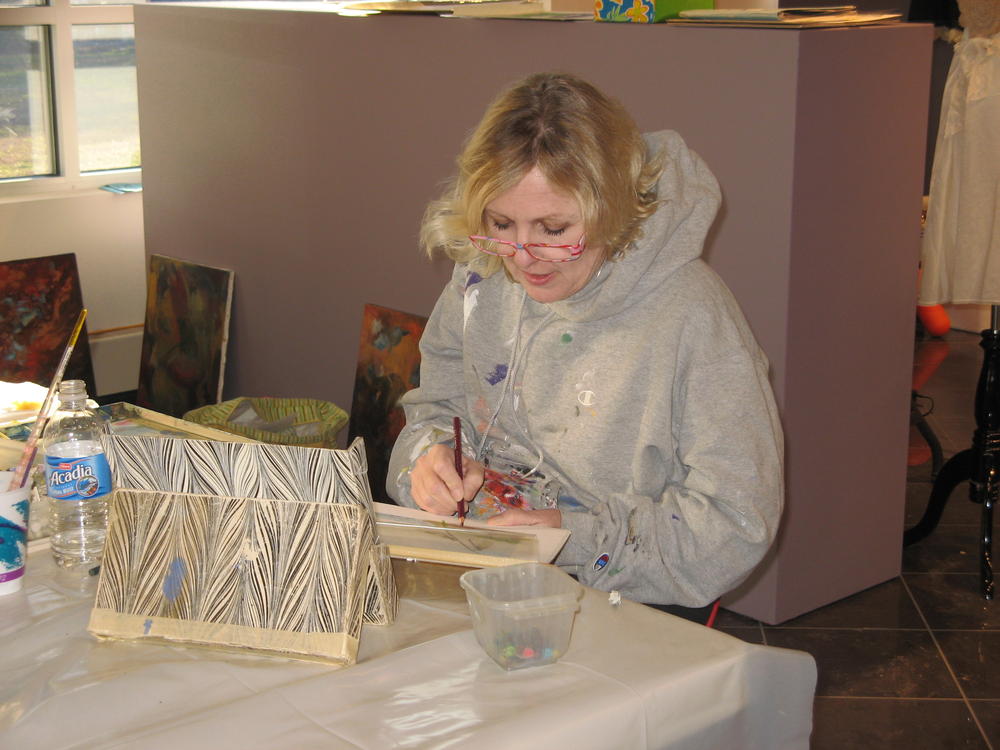 Mary Beth during the Living Gallery 2010 at Annmarie.
Contributing Artist(s):
Adventure Point, Julie A. Allinson & Shannan Todd Picese, Barbara Boward, Anne Brinsmade Family, Joyce Caveny, Madeline Chen & Parents (Sarah & Tommy), Ann Crain, Linda Crandall, Candy Cummings, Emily Davis, Megan Dinopoulos, MacKenzie Dinopoulos, Annastacia DiRenzo & Ann Preston, Dave & Anabel Eschenbrenner, Carole Purcell & Nancy Thompson & Barbara Bennett & Peggy Hovermale, Jaimie, Cara & Marlee Jeffrey, Judi Kane & Grandchildren (Katlynne & Lyndzy Palensky, Zachary, Ella, & Collin Kane), Amy Koskey & Corey & Piper Yeatman, Mickey Kunkle, Jim Langley, Melissa Langley, Taylor & Dana Langley, Norma LeVally, Mimi & John Little, Diana Manchak, Dhyana MacKenzie, Chantelle Messina & Terri Nicky, Joanne & Lucy Paskoff, Amy Reid, Megan Richard, Stacey & Addy Ruff, J. Luray Schaffner, John Schaffner, Carolyn Schindler, Crystal & Mike Seay, Makayla Seay & Linda Bracey, Suzanne, Cortney & Daniel Shelden, Dana & Lilah Shepherd, Robyn Strayer, Ingrid E. Swann, Tammy Vitale, Coby Westby & Pat Durbin, Beverly Wyckoff Jackson & Debra Wyckoff Corban, Garrett Zopfi.