Materials Fee:
$20 due to instructor at class
Instructor:
Cristal Toribio
Learn face painting basics and practice different design ideas. Material cost includes a Snazaroo 8 color face painting kit to practice with in class and to paint up to 50 faces. Also includes board to decorate for artist to display their favorite designs to paint. Great talent to share for family birthday parties!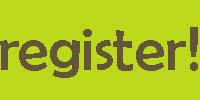 Age Group:
Ages 6-up; Children under 10 MUST be accompanied by an adult
Time(s):
10:00 am - 1:00 pm OR 1:30pm-4:30pm
Member Cost:
$60 individual; $65 pair
Nonmember Cost:
$70 individual; $75 pair
Materials Fee:
all materials included
Lets make ornaments, angels, cookie plates and more as we prepare for the holiday season! Give as gifts or keep to decorate your own home! Each person makes 3-4 items. Choose from the AM or PM session--please indicate at registration.
Both sessions are full.
Series:
First and third Wednesdays of each month; register for each session individually
Member Cost:
$8 per child, per session
Nonmember Cost:
$12 per child, per session
Designed for preschoolers, these hour-long story times teach basic art elements, art styles, and even a little art history with wonderful children's books, imaginative games, and inventive art projects.