MLK DAYS

Join us for an uplifting community art event and exhibit inspired by the life of Dr. Martin Luther King, Jr
Saturday, January 15 • Sunday, January 16 • Monday, January 17
12-4pm each day
FREE: Limited tables available. RESERVATIONS REQUIRED.
~ Appropriate for all ages ~


Join visiting artist, Sarah Matthews, and learn how to create your own stamps to design and print uplifting posters to hang in your community. Make two posters: one to leave here and one to hang in your favorite gathering spot. This project is inspired by Dr. King's quote, "Darkness cannot drive out darkness; only light can do that. Hate cannot drive out hate; only love can do that."
FREE; RESERVATIONS REQUIRED; masks required; activity stations will be socially distanced.



Overcomer - Works by Sarah Matthews
January 15-February 27, Main Gallery, Murray Arts Building
Overcomer is a combination of artists' books and prints which document Sarah's journey through depression, anger, hope, peace, and love. Amid a global pandemic, racial injustices, and social isolation, Sarah was able to find her artistic voice. Carving large woodblocks, making layered prints with linoleum blocks, and binding books with colorful patterns have been a doorway to express her thoughts and feelings.
Annmarie After Hours - Exhibit Reception (click on link to learn more about the reception)
February 11, 5-8pm, Main Gallery, Murray Arts Building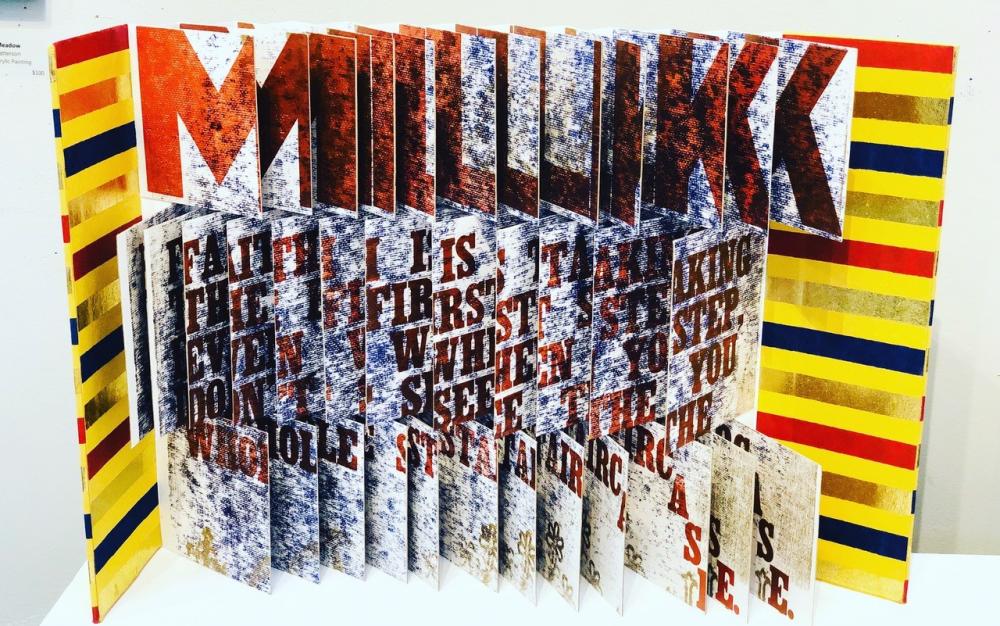 Sarah Matthews is a printmaker and book artist. Her work has been exhibited in the US and is a part of the permanent collections of Yale's Beinecke Rare Book and Manuscript Library, George Washington University's Gelman Library, University of Puget Sound, and Samford University. Sarah is currently the Alma Thomas Fellow at the Studio Gallery in Washington, DC. She is also a YouTuber and a designer for ArtFoamies.com. Check out Sarah's website to learn more about her and her work.