MLK Days 2023

Join us for an uplifting community art event and exhibit inspired by the life of Dr. Martin Luther King, Jr
Saturday, January 14 • Sunday, January 15 • Monday, January 16
12-4 pm each day
FREE: Limited tables available. Reservations encouraged. RSVP HERE
walk-ins welcome as space allows.
~ Appropriate for all ages ~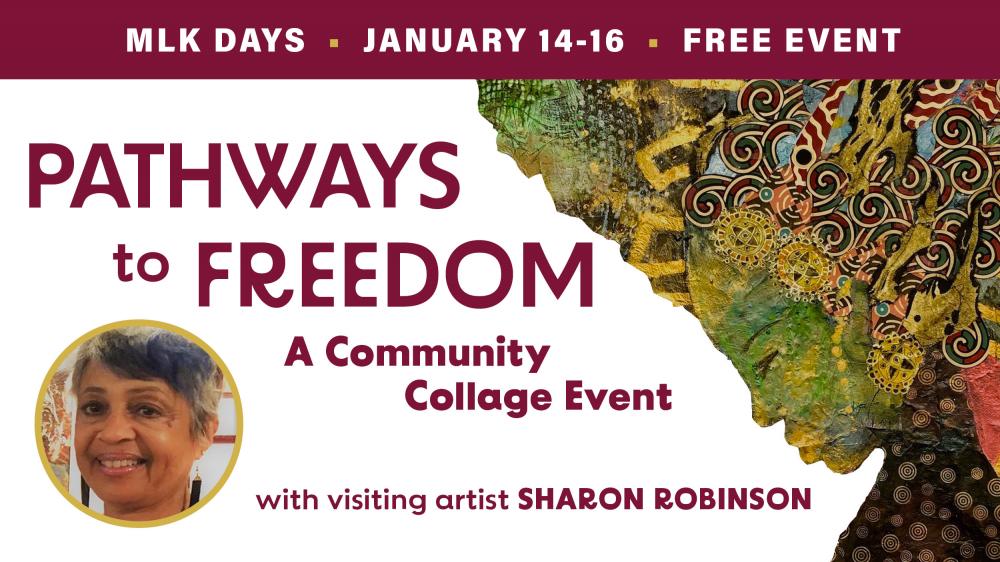 Join visiting artist, Sharon Robinson, and create a mixed media collage and journal entry to be added to an evergrowing artwork in the gallery. Follow the guided writing prompts, explore the art supply buffet, and reflect on Dr. Martin Luther King Jr.'s values, struggles, dreams, and how they relate to your experiences and the world today. Don't forget to explore Sharon's solo show, Narratives: Works by Sharon Robinson, while you are here!
FREE; Limited space, Reservations encouraged; Masks encouraged.

Narratives: Works by Sharon Robinson
January 14- February 26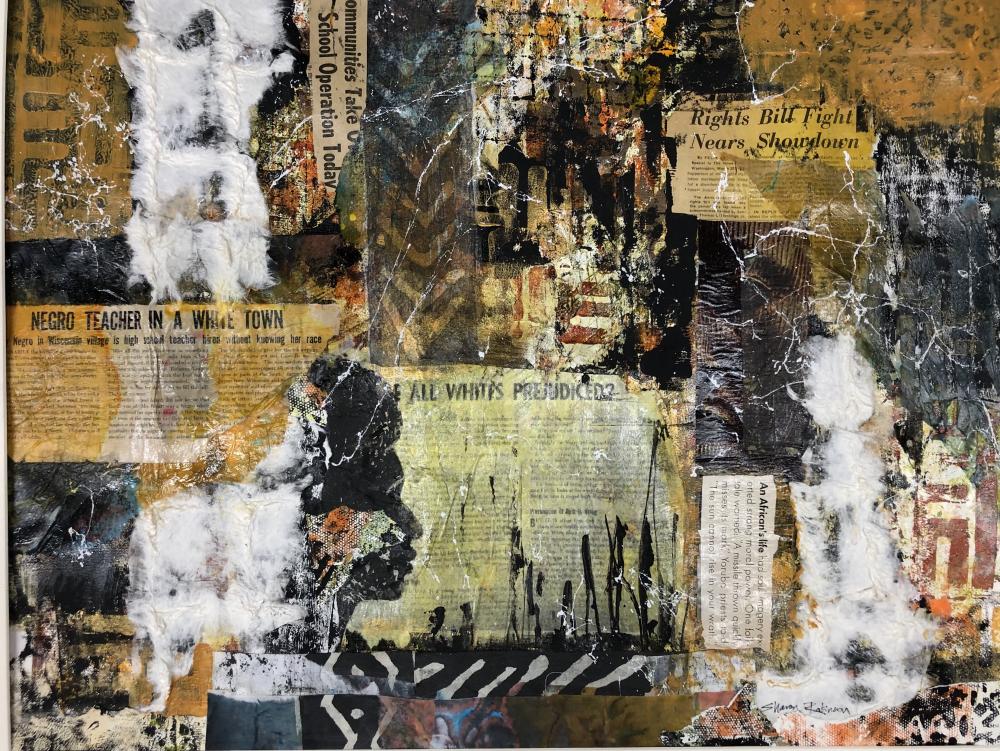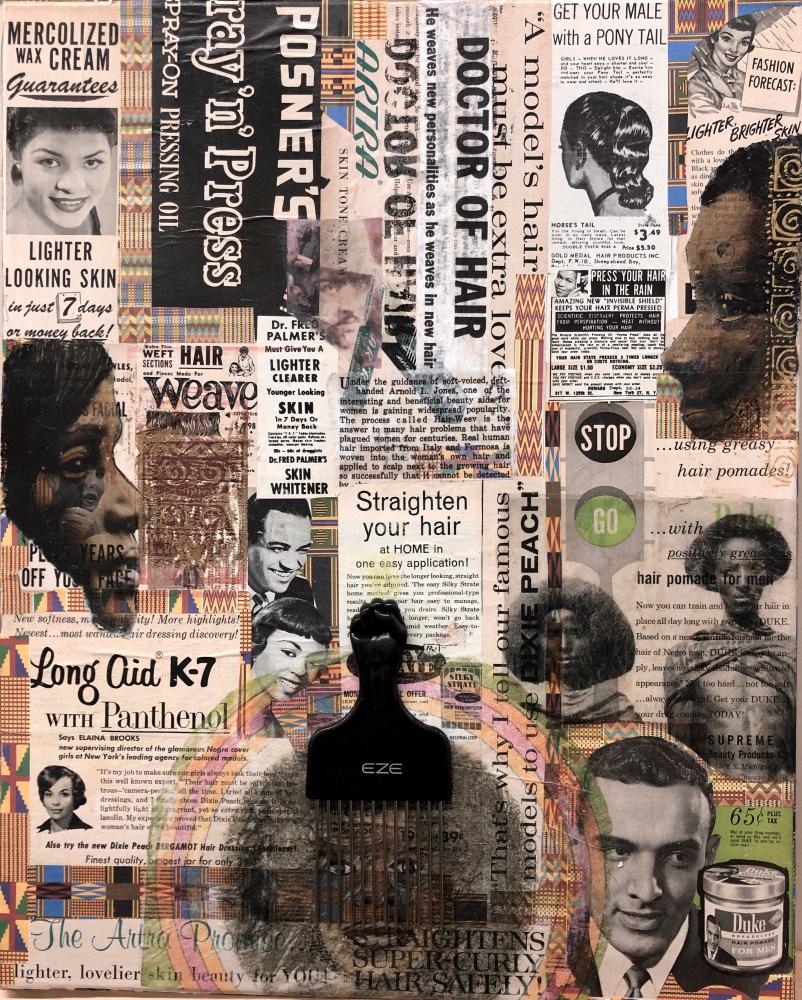 From the artist:
My mission as an artist is to give a visual voice to issues that affect all of humanity. I use my work as a reminder of the myriad of ways we are connected, as well as to comment on both the ordinary and exceptional events that mold our day-to-day life and relationships. The body of work that I am currently pursuing addresses the ever-present issue of race from the perspective of the messages that are conveyed, whether explicit or subtle, and how discussion about race is framed. The collective trauma of our racial history continues to affect us at all levels, permeating our consciousness and becoming a filter through which we process our existence. While we have a particular history with race in the United States, these issues are universal, whether based on race, ethnicity, gender, religion, or other social delineation.
The question then becomes how do we "turn poison into medicine" and transform negative messaging into sources for growth and change. Similarly, how does our dialogue around race issues change, along with our ability to engage in constructive dialogue based on common understanding? How do we practice seeing others as individuals rather than a monolith? This is the work we must all do on an ongoing basis.
LEARN MORE HERE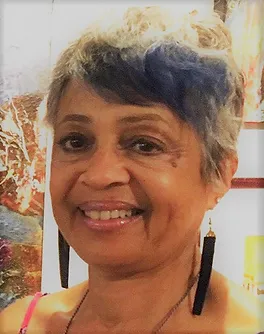 Sharon is a mixed media artist specializing in abstract collage and assemblage.
She earned a master's degree in urban design and community development from MIT and worked in the urban transit and planning field for over 20 years. Since 1999 she has been a full-time artist, muralist, instructor, and arts program contractor. As an artist she exhibits in the Washington DC area as well as other east and west coast cities. Sharon currently teaches collage and mixed media classes at The Torpedo Factory in Alexandria, VA., Smithsonian Associates, Pyramid Atlantic Art Center in Hyattsville, MD., and in her personal studio. In addition to teaching and exhibiting, she provides staff support to the public art program operated by the Prince George's County Parks and Recreation Department. She also serves on the national Board of Directors of SCRAP, a network of non-profit creative reuse centers, and is an appointee to the Mt. Rainier, MD Arts Commission.