Calvert Green Expo & Craft Fair
Jun 2 2018 -

10:00am

-

4:00pm

CALVERT GREEN EXPO

& Craft Fair

Saturday, June 2, 2018 10am-4pm

FREE COMMUNITY EVENT!


Presented by the Calvert County Citizen's Green Team
Green businesses & services - arts & crafts - workshops - kids activities - food & drink - and more!
Join us in 2018 for Southern Maryland's leading sustainability event, where you can learn how to make your life, and our community, healthier – environmentally! Explore more than 100 booths and talk with leaders and educators in green living, see the recent developments in renewable energy and green technology, learn how to lower home energy costs, harness solar power, find green products for your home and business, plant a healthier garden, compost our waste, and so much more!
Food by: to be announced
2018 VENDOR APPLICATIONS
2017 PARTICIPATING VENDORS --- 2018 vendor list COMING SOONE!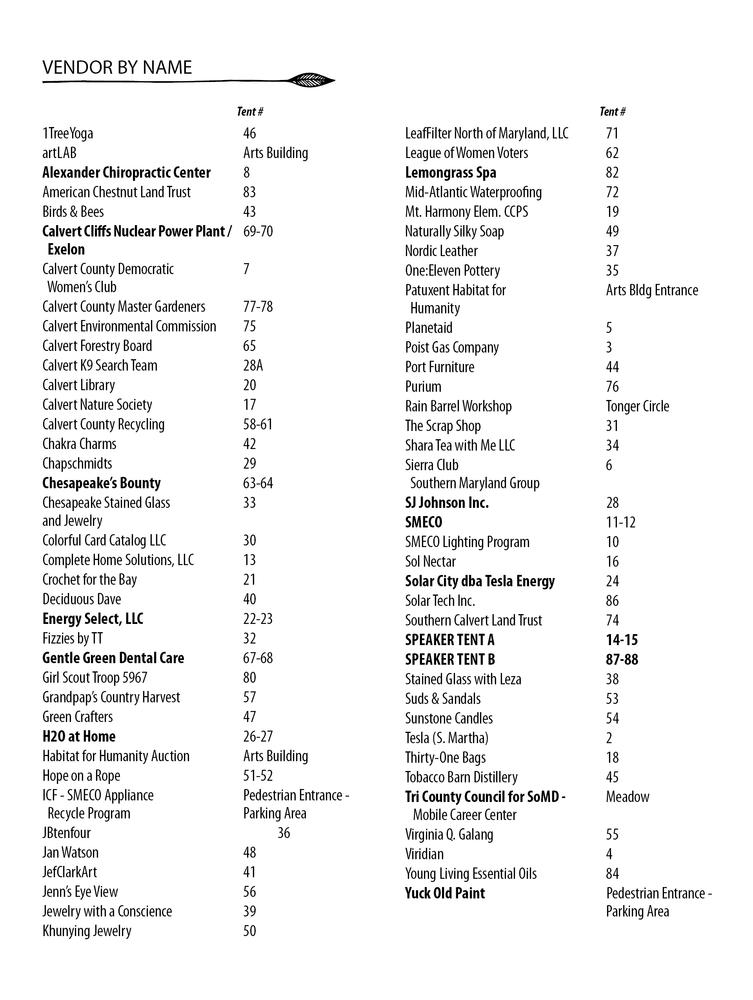 2017 Info!
LATEX PAINT TURN-IN
Turn in your old latex paint cans at the Yuck Old Paint truck inside the entrance to the parking area and know that you are helping the environment by diverting paint and containers from the landfill and waste stream. Yuck Old Paint distributes usable paint to reuse channels and processes non-usable paint for proper legal disposal. $5 per container. Please keep paint in the original cans. Cash, check and credit cards accepted. Hurry, the Calvert County Green Team will pay for the first 50 containers.
RAIN BARREL WORKSHOP
Want to finally set up that rain barrel that you've been thinking about? You can pre-purchase the barrel at the link below and learn how to install it during a 45-minute workshop at the Expo. Pre-registration is recommended because space is limited.
Workshop is Free; Rain Barrels are $30/Calvert County residents and $65 for non-residents. Optional accessories available for addtional cost.
Sessions at 11:00am, 1:00pm & 3:00pm
Pre-registration is required.
Click here for more information and to register.
APPLIANCE RECYCLING TURN-IN
Between the hours of 10:00 am and 3:00 pm on Saturday, June 3, SMECO will accept old room air conditioners and dehumidifiers from SMECO residential customer-members. In exchange for each unit, SMECO will mail a $25 check (limit 2 units per household). Through this event, customers can elect to properly recycle their old, inefficient units and upgrade to more energy efficient models. Additionally, SMECO will recycle up to 95% of each unit, and properly disposes of hazardous material before it enters the environment. To drop off your appliances, please look for the truck and recycling staff conveniently located inside the entrance to the parking area. Additional details are available at SMECO.coop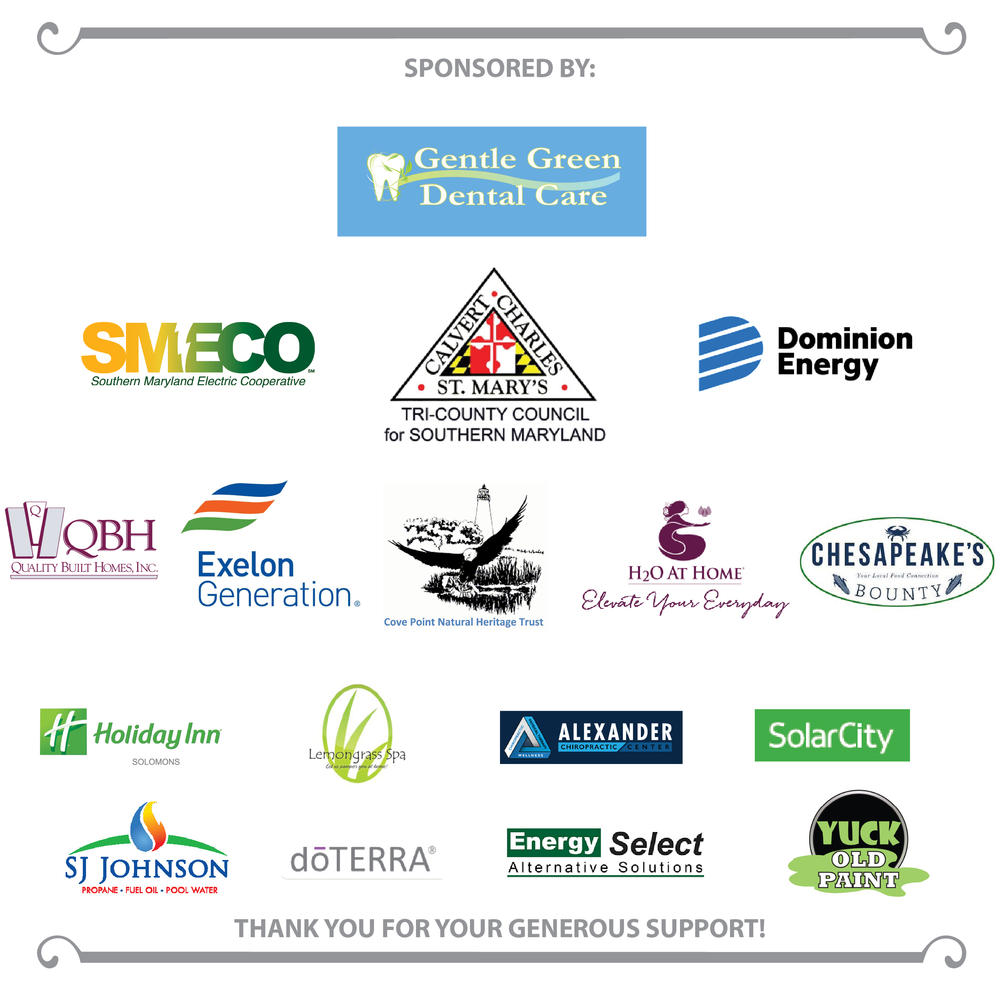 Green Team Mission Statement

The Calvert County Citizens Green Team works to promote sustainable lifestyles by identifying and sharing innovative green technologies hosting a Calvert County Green Expo and encouraging environmental stewardship among county citizens in their workplace, homes, and communities.




























Article Links

Calvert's sixth annual Green Expo better than ever
Southern Maryland Newspapers Online May 9. 2014

Calvert County Green Expo teaches about conservation
by Bethanne Monaco on April 24, 2013

Being Green is Easier Than You Think
by Margit Miller on April 22, 2013

Calvert's Green Expo Grows in the Garden
by Marty Madden on April 21, 2013


by Marty Madden on May 1, 2012

by

Margit Miller/Staff Writer/Editor on April 30, 2012

by JOSEPH NORRIS, Staff Writer on April 27, 2012

Staff Report on April 26, 2012

by Susan Shaw, Calvert County Commissioner on April 26, 2012

by MEGHAN RUSSELL Staff writer on April 18, 2012

by

jonbenya on January 22, 2011

Wednesday, April 28, 2010