Date:
Oct 28 2016
-
Jan 16 2017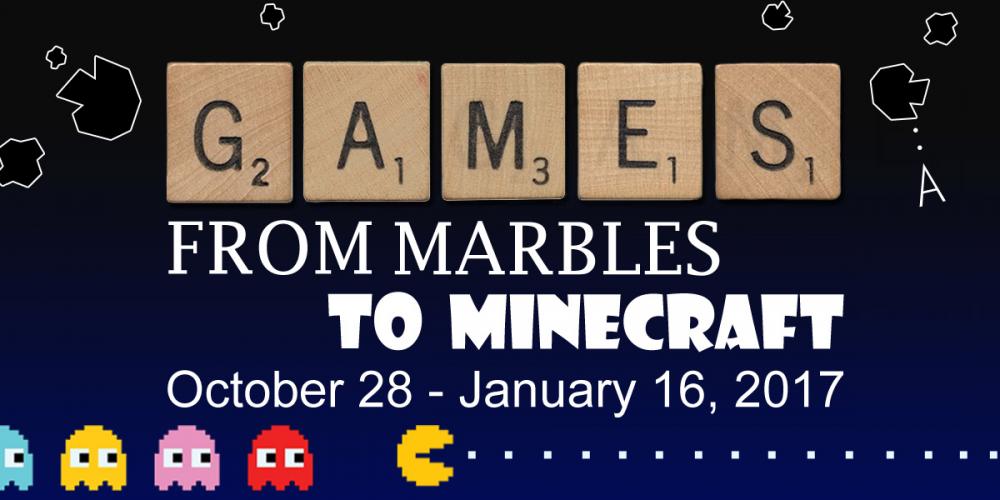 Annmarie After Hours Opening - Friday, October 28, 2016, 6-9pm
From primitive dice games played with small pieces of bones or shell, to early checkers games developed in Ancient Greece, playing games has long been a means of human social interaction. In modern times, game culture has evolved into a multi-faceted, and predominantly commercial enterprise that includes board games, role playing, card games, and digital games, to name but a few. This exhibit explores the broad spectrum of game history, development and innovation, including game design, production, packaging, and marketing. Artists might also consider how the art of games has changed over time and to speculate what the future of gaming might hold. From prehistoric games to virtual reality, this exhibit explores the role that the visual arts have played in the world of games.
Contributing Artists:
Allen Alejo, Chelsea Anspach, Marilyn Bottjer, Barbara Boward, Rick Clement, Evelyn Davies-Walker, Connie Dillon, Adrienne Dixon, Sherman Finch, Elisabeth Ladwig, Robert Levy, Andy Malone, Diana Manchak, Anthony May, Mary Mazziotti, Tricia McLaughlin, Margaret Morrison, Julia Musengo, Matthew Olson, Jen Poteet, Edith Pucci Couchman, J. Luray Schaffner, Jenny Schu, Scott Teplin, Corey Valuck, Joan Wheeler
Date:
Nov 18 2016
-
Jan 1 2017
Open Most Days & Open late on Garden In Lights evenings

Presented by the Annmarie Gift Shop, the Ornament Show & Sale is a juried show that features hand-crafted ornaments by 20 regional artists. This is the perfect place to find unique and affordable gifts for friends and family. The ornaments are beautifully hung on trees displayed in the Main Gallery of the Arts Building. Visitors shop off the trees and take their purchases to the Gift Shop. The show kicks off before Thanksgiving and runs through early January. During Garden In Lights, the show is open late!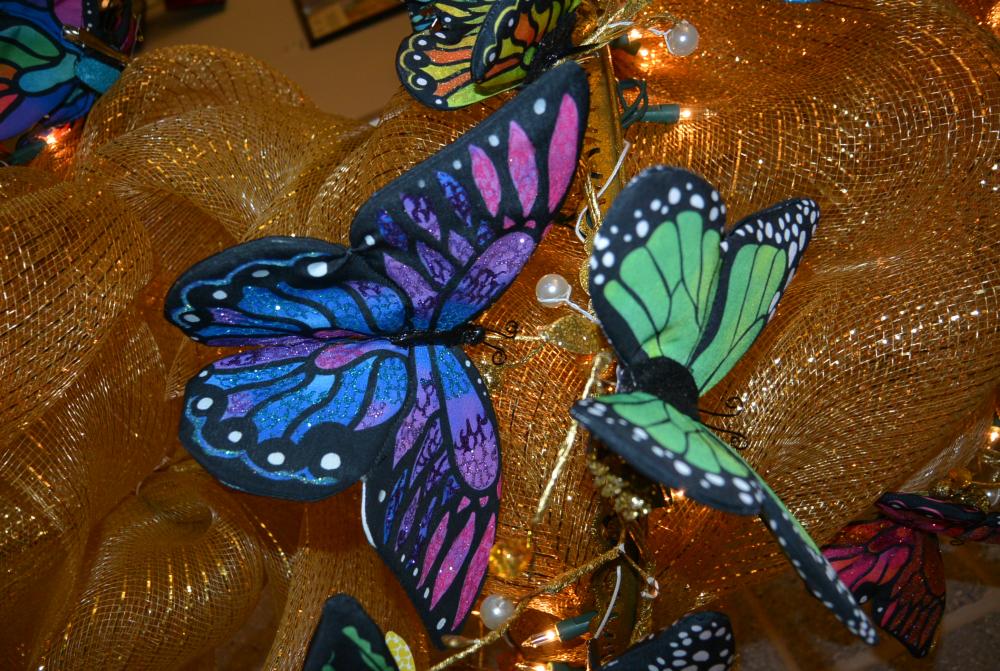 Information for Artists
The Gift Shop at Annmarie Garden invites artists and craftspeople to apply to the Annual Ornament Show & Sale to take place during the holiday season. Artists and craftspeople working in any medium are invited to apply - fine arts, folk art, and craft media, toys, etc. Individuals as well as groups may apply to share a tree and sell their creations. The beautiful Main Gallery of the Arts Building at Annmarie Sculpture Garden will be the setting for the show. All sales will run through the Gift Shop, so artists need not be on site every day. Applications are reviewed on a first come, first served basis. Artists will be notified of acceptance into the show within one week of application submission. Modest booth fees apply.
Date:
Jan 20 2017
-
Mar 1 2017

Artist In Action Temporary Studio, Show & Sale : January 20-March 1, 2017
A few months each year, Annmarie's spectacular Main Gallery is transformed from exhibition space into artist studios, allowing visitors the opportunity to appreciate the artistic process as well as the product. Annmarie seeks artists working in any media to submit proposals to set up a working studio space in the Main Gallery for 1-2 week periods. These studios utilize the artist's own supplies and equipment. Artists work in their studios demonstrating their processes and techniques to curious visitors. Artists are also afforded space to hang artwork for sale within the gallery for the duration of their studio time. It is our goal to expose visitors to the working process of artists—from concept to finished product. As such, this show is ideal for artists working on a large project or series. Artists must be willing to speak with visitors informally about their work and their process. Overnight accommodations for out-of-town artists are available on a first-come, first-serve basis.
Through this exhibition, artists gain exposure, sell artwork, and work in a free studio space in a beautiful setting. This is a nice occasion for a serene retreat to immerse yourself in your artwork. Future group or solo show opportunities may also be awarded.
Artist In Action 2017 Online Application - deadline to apply is December 5, 2016
Contributing Artist(s):
To be announced: application period is open until December 5, 2016