Fairy & Gnome Home Festival
Admission:
$5 per person; Members free; no pets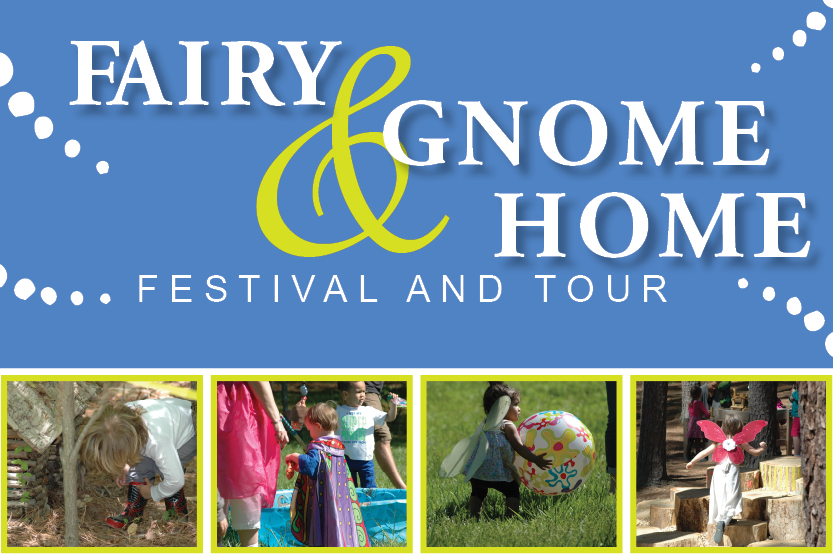 Sunday, April 22, 2018
Noon - 4:00pm
Rain or shine! This is a smoke-free event; please, no pets.
You are invited to a magical afternoon of creative play, games, unicorn rides, a petting zoo, bubble magic, music, crafts, and more! Along our enchanted Wooded Path, you will find a Fairy Lolly, the Troll's Treasure Trough, Gnome Games, Fantasy face painting, strolling entertainers, and a petting zoo full of baby animals! Build your own fairy house or gnome home, and engage in a variety of imaginative activities! It's an unforgettable day in the garden! Food and drinks will be available as well!
Scroll down for all the details . . .


Your Magical Day:
● Search for more than 60 handmade Fairy Houses and Gnome Homes!
● Design your own Woodland Crown using natural elements and other doo dads.
● Create a Goodluck Gnome in the artLAB.
● Take a Unicorn Ride and visit with the sweet baby animals at
Mary's Go Round Petting Zoo!
● Play in the Fairy Lolly - a magical play area for Kids!
● Dig for buried treasure in the Troll's Treasure Trough
● Have your photo taken with the Chesapeake Mermaid!
● Enjoy magical strolling entertainers! (listed below)
● Fantasy Face painting & Fairy & Gnome Tattoo Parlor
● Build your own Fairy House or Gnome Home!
● Wander the Wooded Path, enjoy Enchanted Chalk Walk and other surprise activities!
● Play a variety of Gnome Games, visit the Fairy Fishing Hole, and more!
● Visit the fairy vendors to purchase your own costumes and accessories and
dress up for the day!

Entertainment Schedule
On the Hungerford Patio
12:15 – 1:00 pm
TBD
1:15 – 2:00 pm
TBD
2:15 – 3:00 pm
TBD
3:15 – 4:00 pm
Painted Trillium, Celtic and Folk music
And there's more!
TBD
Participating Vendors
TBD
Food

TBD