Ceramic Wildflowers
SUMMER PUBLIC ART PROJECT 2018

Wild Flowers: A colorful community garden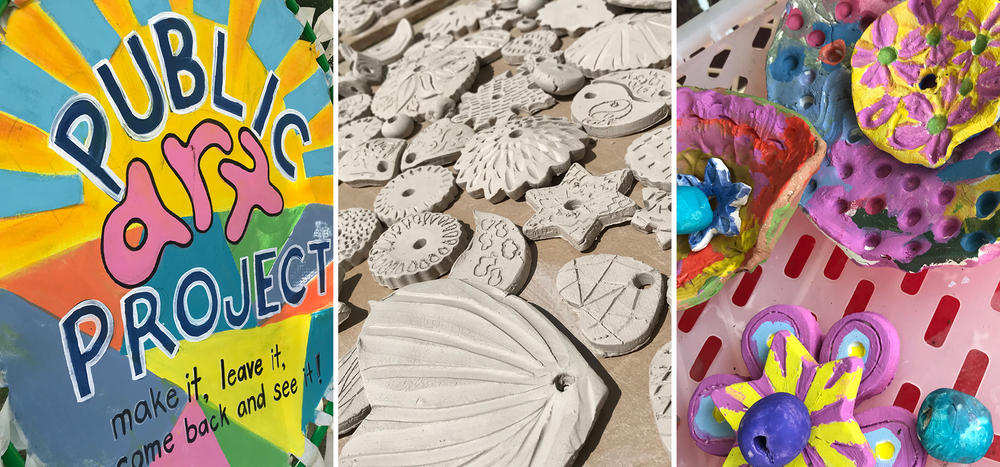 During the summer of 2018, visitors to Annnmarie Garden are invited to help create a field of ceramic wildflowers.
Inspired by a stunning visual display of ceramic red poppies at the Tower of London in 2014, our field of wildflowers will honor the spirit and creativity of our community, and friends. We wish to celebrate our visitors, students, and friends who continue to be an important part of our mission of connecting people to art and nature.
The Annmarie Counselors in Training (CITs) made hundreds of ceramic flower pieces that will be painted by visitors and members for the community--everyone is invited to participate.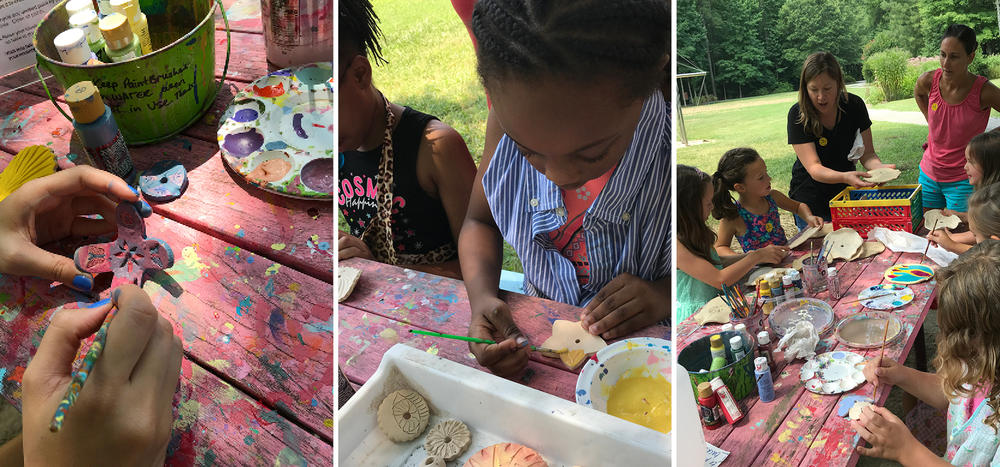 The flowers will be assembled by Annmarie Summer Interns and staff. They wil be installed as an outdoor exhibit early in Fall 2018.
This special public art project will result in a wonderful display of expression and color.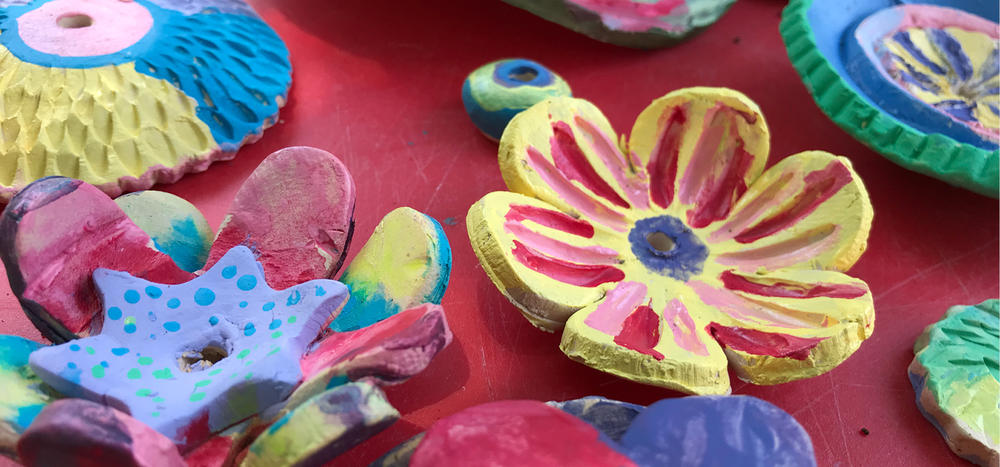 This organization is supported in part by the Maryland State Arts Council (msac.org).