Nature Nook Exhibits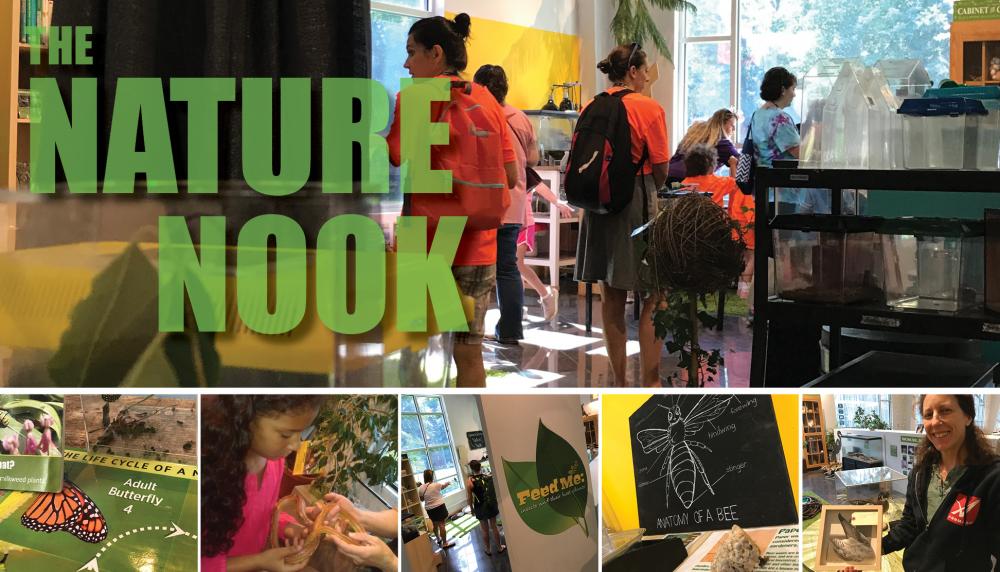 The Nature Nook is located in the Murray Arts Building and an inviting space where children enjoy interactive learning experiences on a variety of nature topics. This specially-designed space features hands-on activities and rotating exhibits. Visit and explore the natural world of Annmarie Garden.
2020 Exhibits
Fantastic Farm Life: Celebrating Maryland's Heritage
March 14 - September 20, 2020
Tremendous Trees Part 1: Decidedly Deciduous
September 26 - December 19, 2020
Tremendous Trees Part 2: Everlasting Evergreens
December 19, 2020 - February, 2021
It's Complicated: Symbotic Relationships in Nature
*Postponed to 2021*

There are currently 0 users and 1 guest online.