Nature Nook Exhibits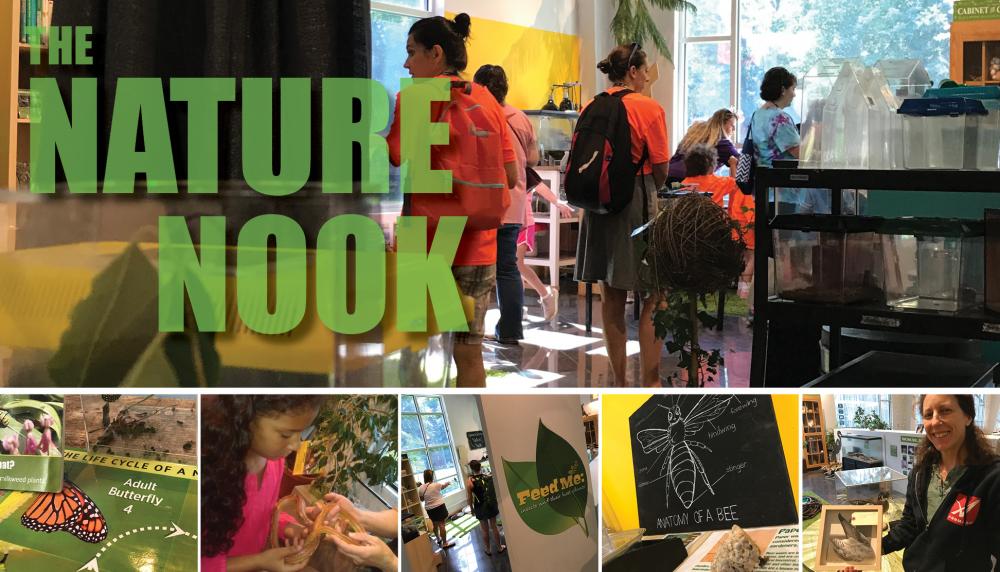 The Nature Nook is located in the Murray Arts Building and an inviting space where children enjoy interactive learning experiences on a variety of nature topics. This specially-designed space features hands-on activities and rotating exhibits. Visit and explore the natural world of Annmarie Garden.
The exhibit theme changes every year, but you can always find these fun stations:

Animals in Residence- We have several critters living in the Nature Nook. Meet Kernal our cornsnake, Salvador and Dali our box turtles and others.
Creature Features- These temporary visitors could be anything from caterpillars to tadpoles, treefrogs or dung beetles. You never know what you'll find in this ever-changing display.
Magnification Station- Take a closer look and something in the natural world. We might feature the wing of a dragonfly or the pores of a muchroom. Use tools like magnifiers, binoculars, or microscopes to see the tiny details.
Observation Station- Located by a window overlooking our bird garden, this area invites you to look outside in the garden for learning moments. Develop your observation skills with a game of I Spy.
Pretend Play zone- Designed for small children, let your imagination run wild as you play dress up, puppetmaster, and explore other fun toys.
The Book Nook- The Book Nook features books selected specifically for the exhibit theme. It is a cozy place for families to read together. The Nook also includes a reference library for adults eager to learn more about a variety of nature and gardening topics.
2022 Exhibit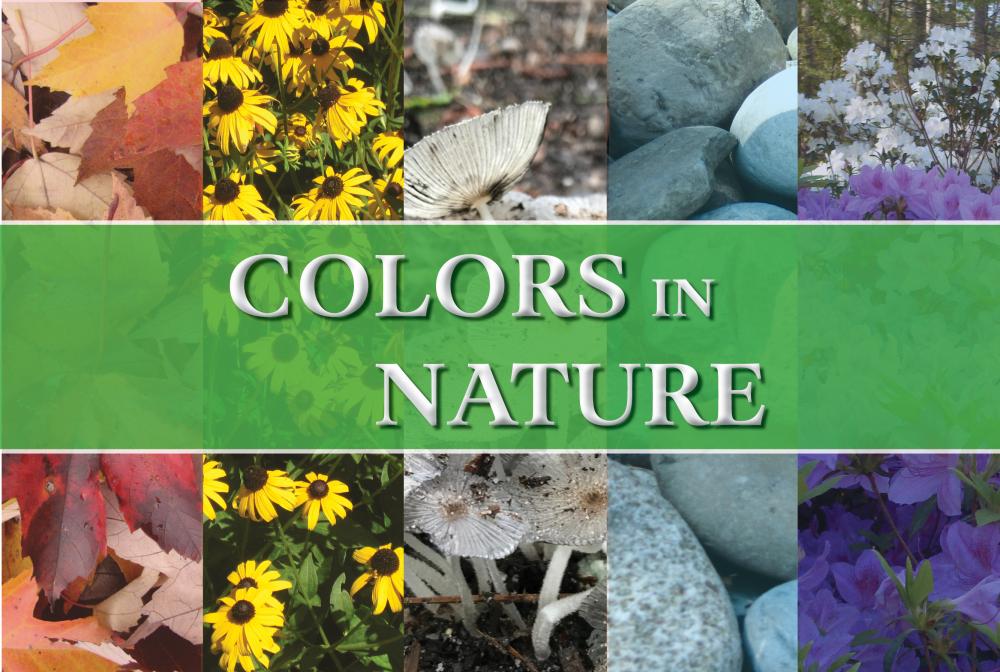 Few things are as captivating as a brightly colored animal, plant or stone discovered in nature. Visit the Nature Nook all year long to explore the beauty, diversity, and purpose of a colorful world. Every season, the Nature Nook will feature colorful displays from spring flowers to wintertime evergreens. Displays will include brilliant animals, iridescent insects, striking plants, and gorgeous geology. Guests will learn why flamingos are pink, why lobsters are red, why fall leaves change color, and much more!