You Make the Bed You Sleep In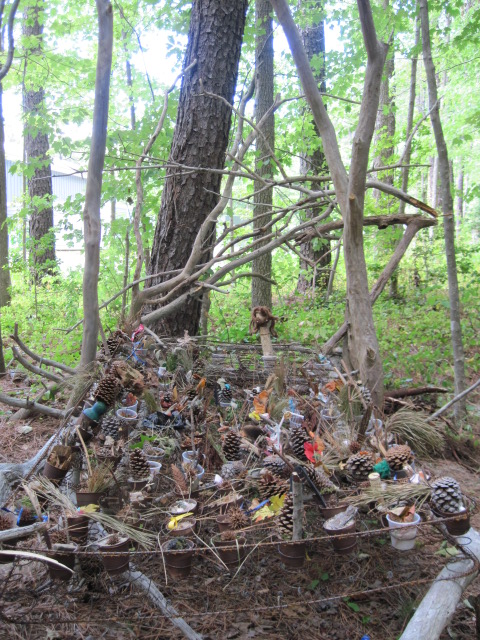 Public Art Project 2010:
You Make the Bed You Sleep In
Created and led by Oreen Cohen, Artist-In Residence, Summer 2010
In keeping with Oreen's sensibilities, visitors scavenged the garden for natural and man-made debris then thoughtfully arranged their found tidbits into beautiful yet telling collages about our interaction with the natural world. These mini-collages were then placed in old, rusted bedsprings and the artist worked to turn these mattresses into natural bed forms. All in all, three beds were made along the Wooded Path.