The Smithsonian Affiliation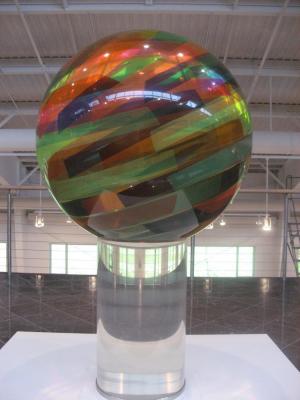 The Smithsonian Affiliations Program was created in 1996 to offer non-profit cultural and educational organizations the opportunity to have greater access to the Smithsonian Institution's collections and resources. This means that places like Annmarie can submit requests for the loan of items from the eleven different Smithsonian museums.
Please note the Smithsonian does not manage or provide any funding to Annmarie.
In addition to borrowing objects from the Smithsonian's collections, Annmarie has also taken advantage of the many outreach services the Smithsonian offers, including staff expertise in the area of sculpture conservation. As an affiliate, Annmarie may use the tagline "In Association with the Smithsonian Institution." Annmarie became an affiliate in 2003 by borrowing several works of outdoor sculpture from the Smithsonian's Hirshhorn Museum and Sculpture Garden. You can find more information on the Smithsonian Institution Affiliate Program by visiting their website at
http://affiliations.si.edu/
Dragan, a 1973-74 sculpture by Vasa Velizar Mihich was a prominent feature in our Kay Daugherty Gallery for many years. It is just one example of sculpture that is part of our loan program with the Smithsonian Institution's Hirshhorn Museum & Sculpture Garden.