Imagine the Future!
Imagine the Future of Annmarie's 50 Acre Campus!
Calling all members, volunteers, neighbors, artists, donors, friends, and supporters! We are working on a Master Plan for Annmarie Garden – and we want to hear from you! We hope you will attend one of our upcoming Public Meetings on October 3 or 4, 7-9pm each evening. This is an opportunity to share your ideas and dreams for our 50-acre campus! Refreshments will be served. It's not required, but we'd love to know you are coming by emailing donor@annmariegarden.org. Thank you!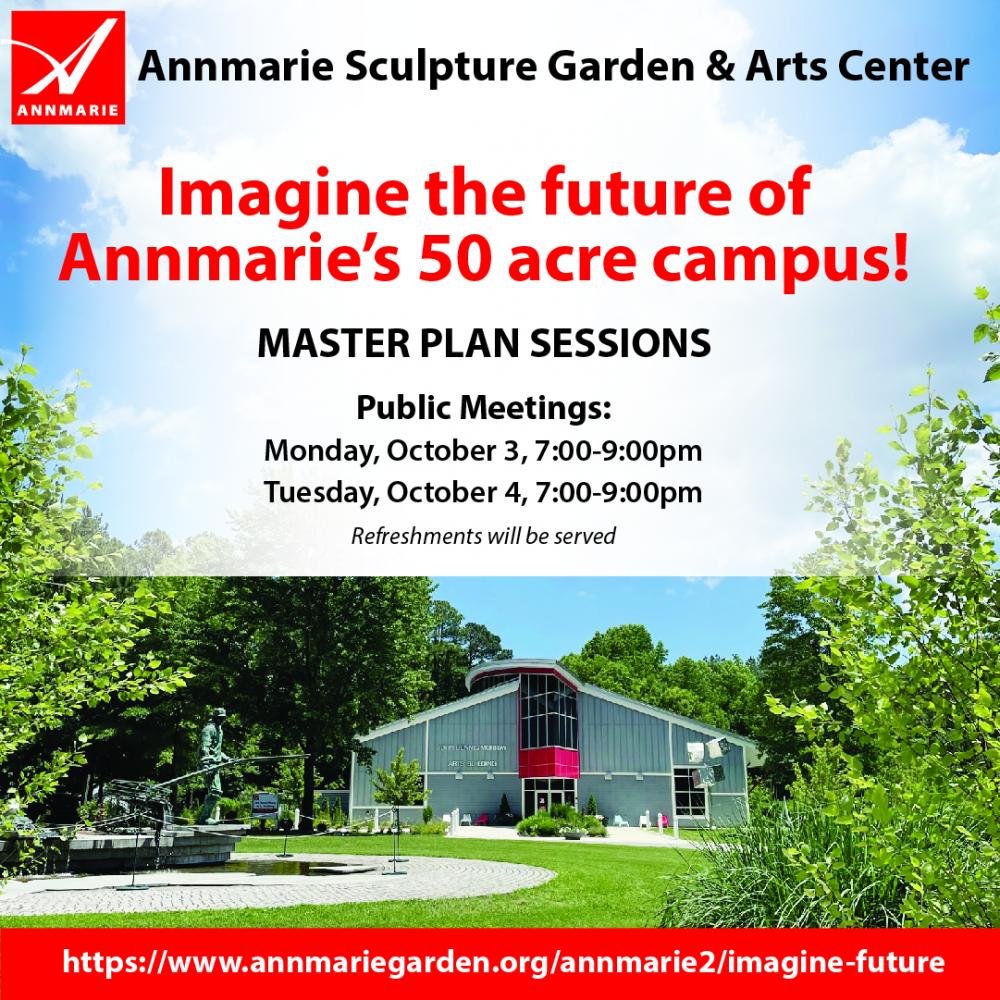 As part of the Master Plan process, we will host two specialized meetings. If you are interested in attending one of these meetings, please email donor@annmariegarden.org. These two sessions require a reservation. Thank you!