2020 Summer Public Art Project: Pandemic Postcard Project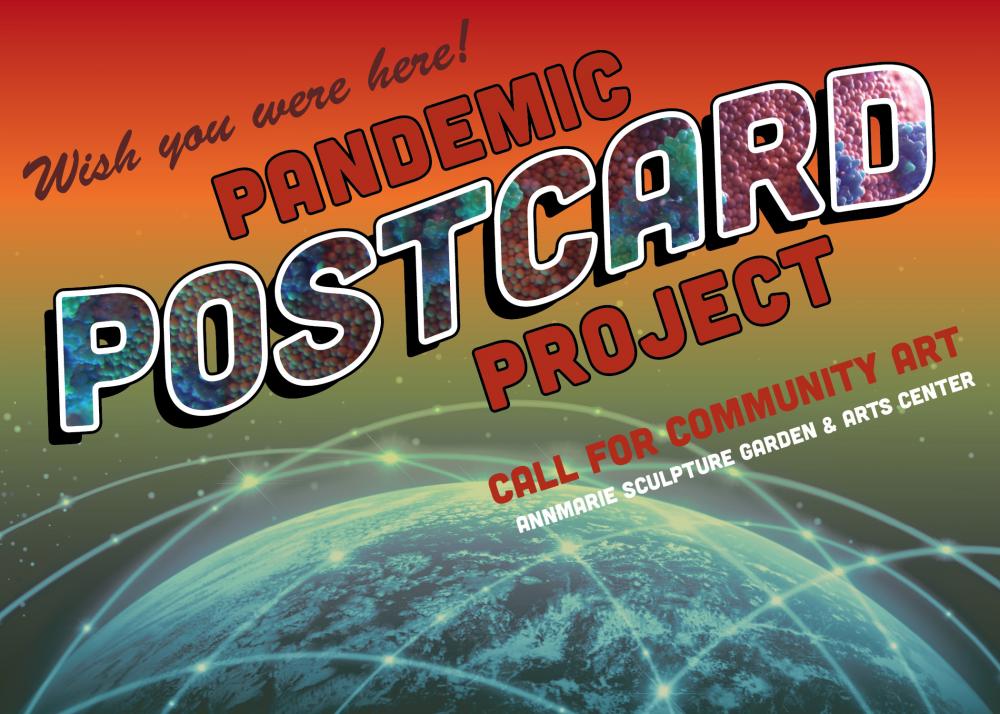 Wish You Were Here: the Pandemic Postcard Project
Annmarie Sculpture Garden invites all ages to send homemade postcards to be included in our upcoming gallery show this fall. Postcards should showcase art on one side, and a written statement on the back letting us know how you are feeling and coping during this social-distancing period. Postcards should follow the basic parameters below.
Get crafty, get creative and let us know how you feel!
•
All postcards should be made on card stock, poster board, or thin compressed cardboard
(like a cereal box).
Thin copy paper will not work.
•
A
ll postcards should be sized to 6" x 4"
•
The front can be decorated however you choose
•
The back must follow this layout: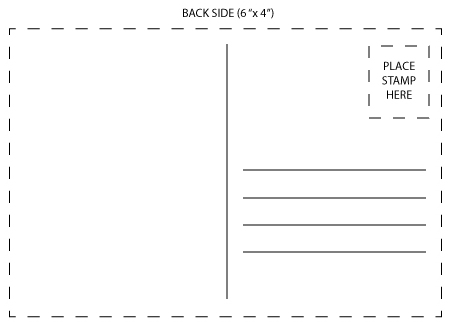 •
Mail all postcards to: (standard postage rates apply)
Annmarie Sculpture Garden
Pandemic Postcard Project
13470 Dowell Road
Solomons, MD 20688