Weddings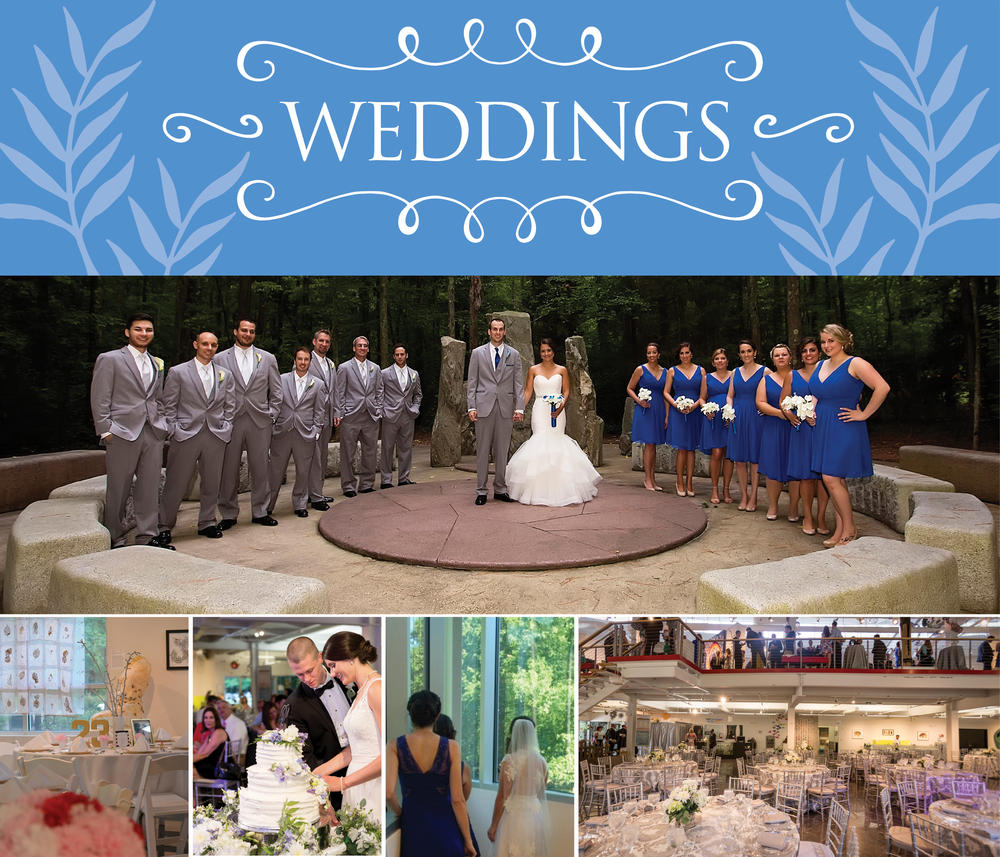 Annmarie Wedding Options At-A-Glance
The Solomons community
Annmarie Sculpture Garden & Arts Center is located in the Solomons community, a lovely waterfront town situated where the Patuxent River meets the Chesapeake Bay. Just over an hour drive from the Washington DC-Baltimore-Annapolis metro area, Solomons is a popular destination for tourists, boaters, and regional residents. With spectacular views, interesting shops, a terrific marine museum, wonderful restaurants, and a vibrant nightlife scene, Solomons is a delightful place to host your event.
Host your wedding at Annmarie!
With a lovely selection of indoor and outdoor options, our beautiful galleries and sculpture garden can accommodate any size or style of wedding - from formal to casual, large to small!
Many couples choose to hold their ceremony on our sculpture lawn and then move inside for the reception in our light and airy Murray Arts Building. The first floor Main Gallery can accommodate up to 225 seated guests. With indoor and outdoor options, Annmarie takes the stress out of worrying about the weather!
VISIT OUR WEDDING PHOTO GALLERY
For complete information, please call 410-326-4640 or email rentals@annmariegarden.org. Thank you!