Discovery Garden

Demas Family Discovery Garden & the Tree-mendous Trail– a peaceful stroll to the waterfront aea of Annmarie will lead you to the Demas Family Discovery Garden. Enjoy the views from the Creekside Overlook and learn about local flora and fauna courtesy of our beatuiful wildlife tiles created by Southern Maryland artist, Parran Collery. From the Creekside Overlook, take a walk down the Tree-mendous Trail where you'll find 10 bronze plaques that explore the relationships between plants and animals. Bring along paper and crayons and create rubbings of all the plaques. The plaques were designed by husband and wife artists, Perry and Maryann Carsley.
The goal of the Demas Fmaily Discovery Garden is to engage kids to learn about nature through first-hand observations and hands-on lessons.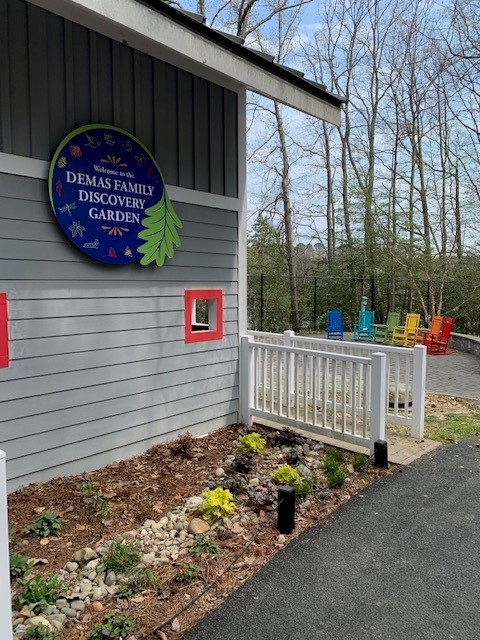 Major Donors:
The Demas Family
Maryland Heritage Area Authority
BuiltRite Home Developers
Dominion Foundation / Dominion Cove Point, LNG
Donate to the project? please email donor@annmariegarden.org. Thank you!

Your contribution will benefit Ann's Circle, Inc., the 501 c 3, non-profit organization that supports Annmarie Sculpture Garden & Arts Center. Your donation may be tax-deductible. Please consult with your accountant for details. Ann's Circle, Inc. tax ID # is 20-5109378.
Please direct all donation inquiries to director@annmariegarden.org.

Thank you for your generous support!