Passages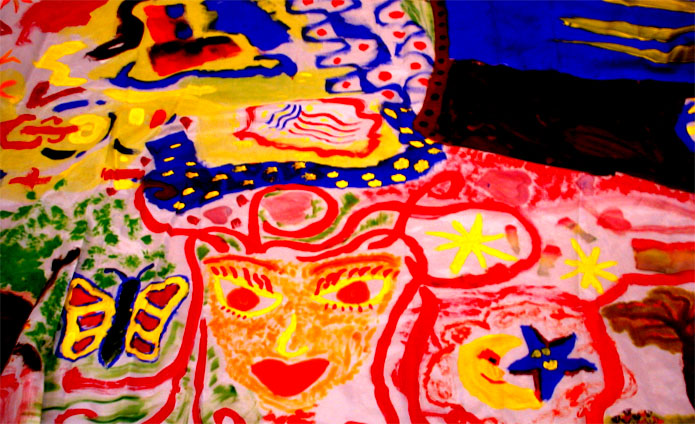 Passages




Free Summer Public Art Project 2005

In the Winter of 2004/2005, New York City's Central Park was seemingly lit afire with 7,503 orange structures adorned with cloth panels that fluttered in the breeze. This temporary installation by artists Christo and Jeanne-Claude is known as The Gates, Central Park, New York. The Gates were not meant to be seen from above or outside, rather they were to be experienced on foot, underneath, and passing through. The installation generated an overwhelming response and delighted Central Park visitors of all ages.

Inspired by the New York installation, Annmarie Garden introduced Passages, a public art project. Throughout the summer, visitors stopped by the Garden to help paint the fabric that was used to create this installation. The fabric was cut and sewn into the 22 banners that now hang along the wooded pathway. The intention was simply to provide a fun, free art activity throughout the summer for any age, any ability to enjoy, while learning a little about the contemporary art world along the way. And indeed, toddlers, mothers, grandmothers, fathers, and professional artists could all be found painting on the fabric. Many returned more than once to lend their creativity to the panels. Some even asked permission to stay after hours to finish their masterpieces. While Passages may not be fine art, it is art at it's finest. It showcases not only the creativity that abounds in our community, but also the importance of providing art that is accessible to all.