Chesapeake Menagerie
SUMMER PUBLIC ART PROJECT 2017

CHESAPEAKE MENAGERIE

with resident artist, Christine Stoddard
Visitors to Annmarie Garden were invited to take part in an exciting public art project.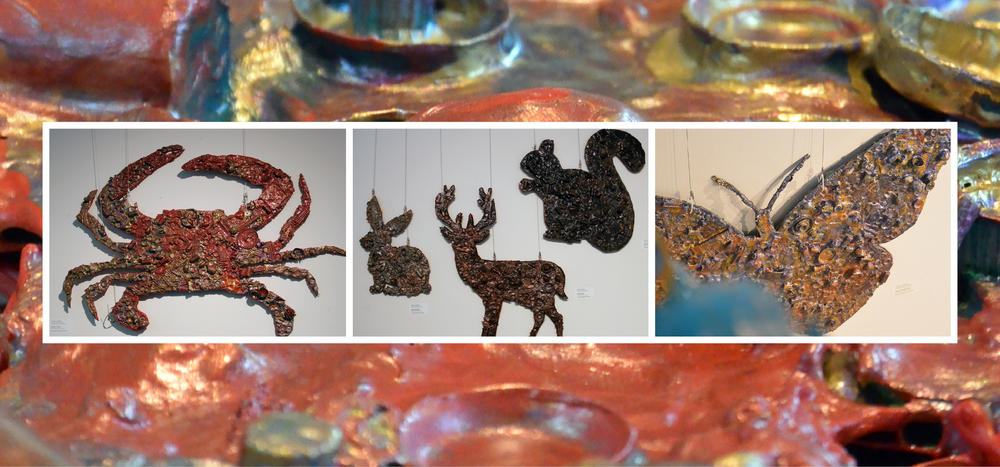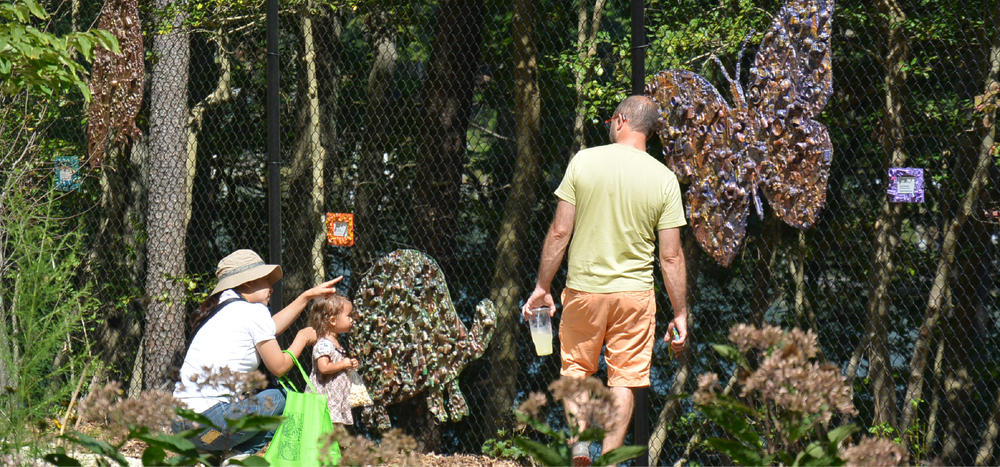 Christine Stoddard spent the summer of 2017 with us as she created a series of two dimensional mixed-media collage sculptures featuring animals indigenous to the area. A collection of recycled materials, found objects and natural elements were used in combination with Christine's construction and painting process. The project was completed with the help of guests to the Garden.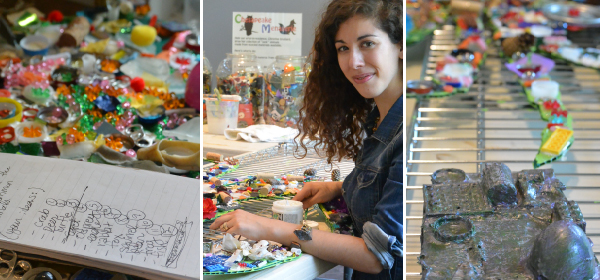 ABOUT THE ARTIST
Christine Stoddard is a Salvadoran-Scottish-American writer and artist who lives in Brooklyn. Her visuals have appeared in the New York Transit Museum, the Ground Zero Hurricane Katrina Museum, the Poe Museum, the Queens Museum, the Condé Nast Building, George Washington University's Gallery 102, and beyond. In 2014, Folio Magazine named her one of the top 20 media visionaries in their 20s for founding the culture magazine, Quail Bell. Stoddard also is the author of Hispanic & Latino Heritage in Virginia (The History Press), Ova (Dancing Girl Press), Chica/Mujer (Locofo Press), Lavinia Moves to New York (Underground Voices), The Eating Game (Scars Publications), and two miniature books from the Poems-For-All series.
SELECT AWARDS & HONORS
• Winner Artbridge's 2016 "Brownsville Matters Competition," Brooklyn, New York
• Runner-up winner in Greenpoint Gallery's March 2016 All Media Show
• Tom Tom Festival Lamppost Artist Finalist, Charlottesville, Virginia
• Folio Magazine's 2014 "Top 20 Media Visionaries In Their 20s" award for Quail Bell Magazine
• Featured Artist in The Southeast Review, 2013 issue
• 2012 National Emerging Artist Grant from the Puffin Foundation
• 2011 "Top 40 Under 40 in Richmond, Virginia" Style Weekly Award
• 2010 VCU Student Media Center New Project Grant Award
• 2010 VCU Student Government Association Special Project Grant Award
• 2010 VCU Global Education Office Award for VCU Writers & Artists in Glasgow
• 2009-2010 VCUarts Undergraduate Research Grant Award