Date:
Jan 19 2019
-
Jan 27 2019
Tent of Many Colors
January 19 - 27, 2019
Inspired by the dream of Rev. Dr. Martin Luther King, Jr., the Tent of Many Colors is a peaceful space where everyone is welcome to relax, dream, and color. Our giant indoor tent is created by the talented staff of Annmarie, using colorful fabrics and pillows from around the world. Everyone is welcome under our tent of many colors!
Whether you like to color or not, you will love hanging out in our fabulous indoor tent of many colors. With couches, pillows, tables, chairs, and more, the tent is a peaceful place to relax and hang out with a friend! For those who like to color, there will be lots of books, pages, and supplies or bring your favorites.

All ages welcome! Light snacks will be available.
Admission is free during MLK Days, Jan. 19-21; otherwise, regular admission fees apply.


For Adults Only - join us for a special Annmarie After Hours, Friday, January 25, 2019, 5-8pm
For additional information, call 410-326-4640, or visitwww.annmariegarden.org.
Tent artwork by Eric Packard
Date:
Feb 15 2019
-
Apr 14 2019
Gallery:
Kay Daugherty Gallery
RISE UP! is a teen exhibition program that will showcase the talent, creativity, and perspective of today's teens. Whether through visual artwork, digital, video, creative writing, spoken word, music, or other performing arts, the exhibit will include works that communicate what it means to be a teen in the world today. RISE UP! will include an online gallery, a juried gallery exhibit, and performance opportunities. These teens are going to RISE UP! and let their voices be heard!
Instagram Online Gallery: December 18, 2018 - April 14, 2019
Juried Gallery Exhibit in the Kay Daugherty Gallery: February 15 - April 14, 2019
Annmarie After Hours - Opening Reception
Friday, February 15, 2019, 6-8pm
Admission is free
Meet the juror of the Rise Up! Exhibit: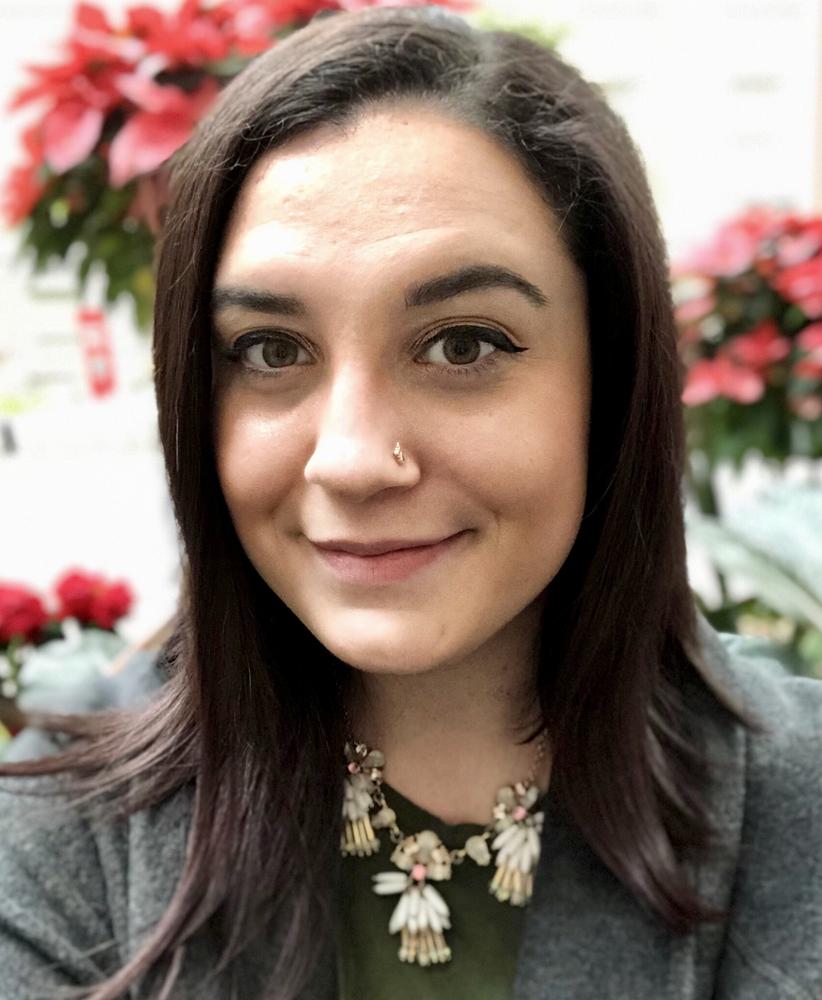 Caitlin Blake, Teen Programs Specialist, National Portrait Gallery, Smithsonian Institution
Caitlin Blake is the Teen Programs Specialist at the Smithsonian Institution's National Portrait Gallery. She previously interned and worked for the ECHO Leahy Center for Lake Champlain, Vermont Historical Society, Library of Congress, and the Duke Ellington School of the Arts. She believes in lifelong learning and strives to inspire youth engagement in arts education. Caitlin received her B.A. in History from Smith College and her M.A.T. in Museum Education at the George Washington University. Originally from Milton, Vermont, Caitlin currently lives in Suitland, Maryland.

To learn about teen programs at the National Portrait Gallery, CLICK HERE

* * * * * * * * * * * * * * * * * *
APPLICATION INFORMATION
Annmarie Sculpture Garden & Arts Center invites teens, ages 13 to 19, to submit works for RISE UP! to take place February 15-April 14, 2019 in the Kay Daugherty Gallery at Annmarie. This is a free program open to all teens.
Hey Teens! Interested in applying to this show? CLICK HERE
Teens working in all media are invited to submit works, including visual (2D and 3D), digital, video, performing, vocal, spoken word, and literary arts. CASH AWARDS will be presented in varioys catagories and age brackets.
Deadline to apply: December 10, 2019
Juror: to be announced
Questions? Email art@annmariegarden.org or call 410-326-4640
Date:
Mar 8 2019
-
Apr 22 2019
Salon des Refuses: A Second Glance Show & Sale
Modeled after the Parisian Salon of 1862, the Salon des Refuses, or 'exhibition of rejects', will showcase artist's work that has previously been turned down by a jury. This short term show and sale is the perfect opportunity to build your art collection!
-Have previously been rejected by an Annmarie Graden jury
-Have been previously rejected by another gallery
-Be a work that has not sold, or has been sitting in your inventory for some time