Date:
Feb 11 2022
-
May 8 2022
Gallery:
Kay Daugherty Gallery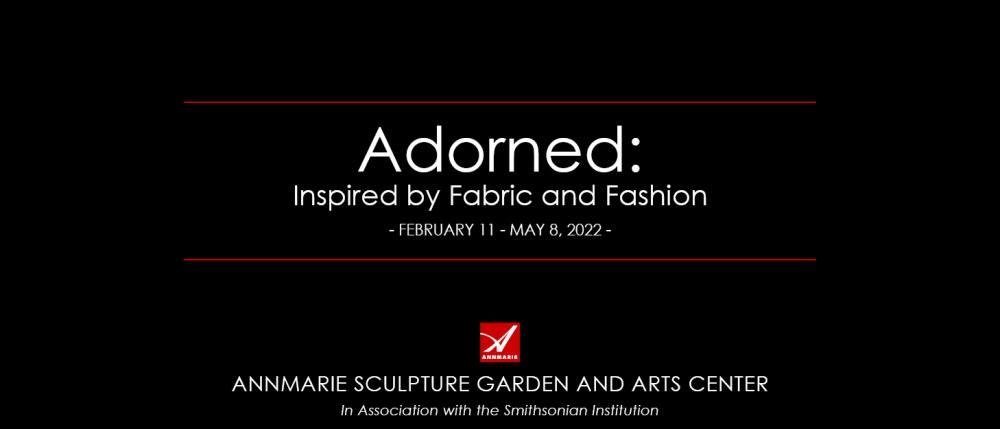 'Adorned: Inspired by Fabric and Fashion' brings together artists who construct their work through adornment as methods for revealing, or concealing, identities. The goal of the exhibition is to include work rooted in material exploration with an interest in pattern, fabric, and fashion. Adorned features 70 works by 55 exhibiting artists.

Scott Andresen is an artist who lives and works in New Orleans, LA. His collage and mixed media-based works explore themes of repair and the joining of the unlikely. He received his MFA from Yale University and BA from Hunter College and has over 50 group and solo exhibitions to his name including the Jack Tilton Gallery, Lehmann Maupin Gallery, Exit Art, Naples Museum of Art and The Bronx Museum. He has attended residencies at Socrates Sculpture Park and Lower Manhattan Cultural Council while also receiving grants from New York Foundation for the Arts, the Pollock Krasner Foundation, and the Jacob Javits Fellowship. Scott is an Assistant Professor at the LSU School of Art where he oversees the Foundations program.
You can find out more about Scott and his work on his website: http://www.scott-andresen.com/

Contributing Artist(s):
Waner Audrey, Kate Bae + Ash Garner, Emily Baker, Diana Blain Fine, Arielle Brackett, Amy Butowicz, Angela Caldwell, Annika Cheng, Yunkyoung Cho, Erika Cleveland, Emily Counts, Emily Dvorin, Fatima Franks, Lizz Hamilton, Willoughby Hastings, Doug Heifetz, Nancy Hines, Margaret Hull, Dong Kyu Kim, Miles Kinney, Kathy Knapp, Rachel Larsen Weaver, Madeline Mace, C. Pazia Mannella, JoAnne McFarland, Daniel Merkowitz-Bustos, Kenny Nguyen, Phyllis Noble, Jennifer Ollikainen, David Page, Joanna Poag, Mary Ratcliff, Felicia L. Reed, Athena Rigas, Teresa Roberts, Michael Sylvan Robinson, Abbi Ruppert, Clare Samani, Jay Sanborn, Lisa Scarbath, Jenny Schu, Brenda Silberman, Sarah Simmons, Kendra Smith, Nicole Stewart, Charles Stolarek, Jacquelyn Strycker, Liz Valenti, Mallory Weston, Iris Willey, Andrew Wodzianski, Sarah Wondrack, Dontavius Woody, Odeta Xheka, Carole Kunstadt
Date:
Apr 1 2022
-
Sep 5 2022
Gallery:
Sculpture Garden

13th Annual Fairies in the Garden Outdoor Exhibit
April 1 - September 5, 2022
Come explore this charming outdoor exhibit of more than 75 handmade houses scattered throughout the trails and woods of the garden. Made by wonderfully creative artists from the community (and beyond), this exhibit features works in all media.
Annmarie After Hours Opening Reception - Friday, April 1, 5-7pm
Join us for an outdoor opening of our most magicalicious exhibit. All the houses will be displayed around the outside of the Arts Building. This is a great opportunity to see them all before they are scattered throughout the sculpture garden! Reservations are not required, just come. There will be a food truck, cash bar, and live music. Admission is free for members; for non-members, we use a "pay what you can" admission system with a suggested donation of $5/person. Masks required.
Save the date! Fairy & Gnome Home Festival - Sunday, April 24, 11am-4pm.
Tickets go on sale soon!
Date:
Apr 1 2022
-
Jul 3 2022
Gallery:
Fairy Lolly & Demas Family Trail
Come frolic in the Fairy Lolly and explore our magical village of fairy houses and gnome homes, each lovingly created by children.