Enchanted Summer at the Garden
Date(s):
Jun 12 2020
-
Sep 7 2020
Time(s):
10:00am-5:00pm daily
Admission:
Members free; Non-Members $7 per car
Friends - we've re-designed our Fairy & Gnome Home Festival into a summer-long, daily program of frolicking fairy fun! New elements and activities will be added throughout the summer, so visit often to enjoy it all!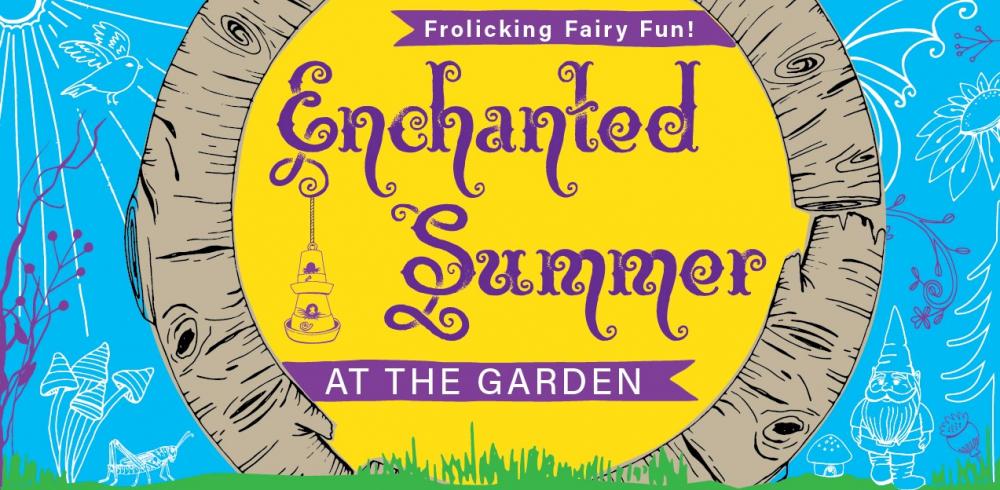 Join us for a magical summer in the garden!
Enjoy a safe, outdoor, engaging experience during Annmarie's Enchanted Summer at the Garden! We've taken all the best parts of our popular Fairy & Gnome Home Festival and transformed it into an amped-up, low-touch/no-touch, multimedia, daily, outdoor experience of frolicking fairy fun. Grab your bug spray, pack a picnic blanket or chairs, and spend your summer with us!


Annmarie's Enchanted Summer is full of all your favorite elements from our popular festival, but re-imagined for outdoor social-distancing. Use the downloadable map to find all 50 fairy houses hidden in the forest. Along the way, enjoy crafts such as wandmaking and fairy house building using nature bits and pieces. Find all the QR codes along the trail to meet our virtual fairyland characters, including the Xana the Fairy, the Chesapeake Mermaid, and bubble artist Jennifer Shannon. Participate in the Wild Rumpus Relay and take home an ArtLAB To Go craft.


Need some more magic? There are extra hidden things to find. Can you find the Dragon's Nest? The three Gnome Villages? All the colorful Tree Pops? The fun and informative Nature Notes? Purchase a Sluice Kit to take home and search for gems and fossils. There's so much to explore, you'll want to visit often to see what's new!


More about summer at the garden
Throughout the summer, Annmarie will also provide outdoor family workshops in clay, yoga, and assorted art and nature themes. Those at home can enjoy several virtual class options as well. Visit the website often to see what's new for your family to enjoy!