Date:
Oct 9 2020
-
Jan 24 2021
Gallery:
Kay Daugherty Gallery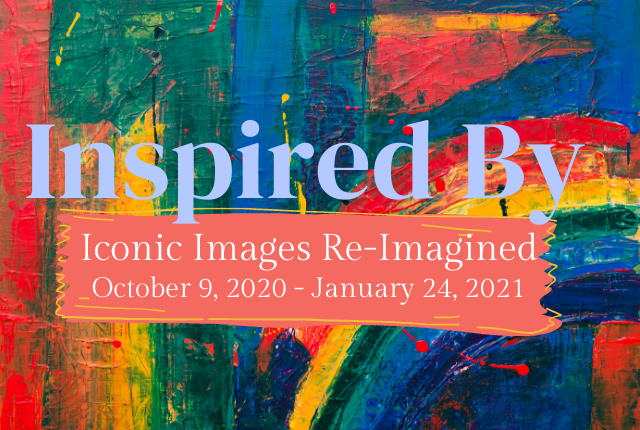 Inspired By: Iconic Images Re-Imagined
The Kay Daugherty Gallery at Annmarie Sculpture Garden & Arts Center will soon showcase artworks that reinvent and reconsider recognizable works of art and popular culture icons through a contemporary lens. These works will speak to contemporty culture, current events, and envision the "new normal". These re-imagined works will include unique reinterpretations of recognizable art and visual culture.
Juror: to be announced
Click HERE to apply!
Date:
Nov 13 2020
-
Jan 1 2021

Open Most Days & Open late on Garden In Lights evenings
Admission to the show & sale is free during the day; in the evening, Garden In Lights admission fees will apply.

Presented by the Annmarie Gift Shop, the Ornament Show & Sale is a juried show that features hand-crafted ornaments by more than 20 regional artists. This is the perfect place to find unique and affordable gifts for friends and family. The ornaments are beautifully hung on trees displayed in the Main Gallery of the Arts Building. Visitors shop off the trees and take their purchases to the Gift Shop. The show kicks off before Thanksgiving and runs through early January. During Garden In Lights, the show is open late!

Information for Artists
The Gift Shop at Annmarie Garden invites artists and craftspeople to apply to the Annual Ornament Show & Sale to take place during the holiday season. Artists and craftspeople working in any medium are invited to apply - fine arts, folk art, and craft media, toys, etc. The beautiful Main Gallery of the Arts Building at Annmarie Sculpture Garden will be the setting for the show. All sales will run through the Gift Shop, so artists need not be on site every day. Applications are reviewed on a first come, first served basis. ONLINE APPLICATION FORM