Date:
Oct 14 2022
-
Jan 22 2023
Gallery:
Kay Daugherty Gallery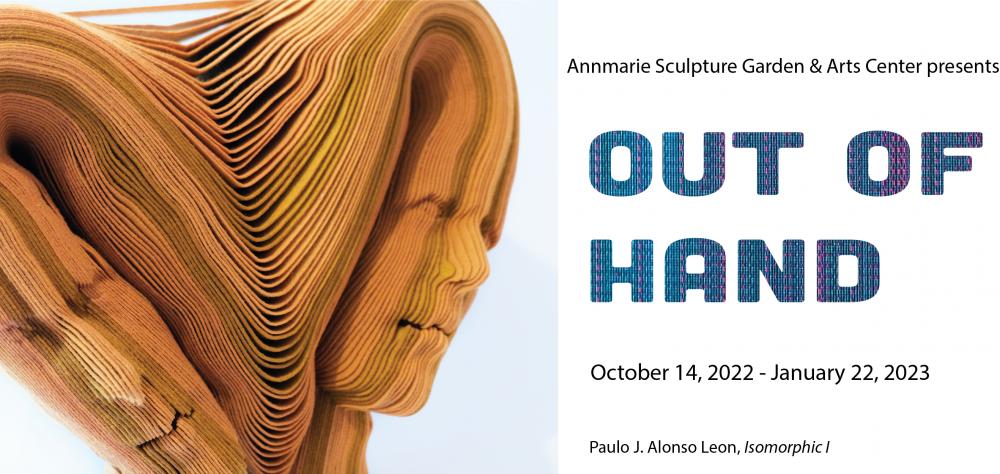 Annmarie Sculpture Garden & Arts Center is pleased to present 'Out of Hand: Tradition Meets Tech' exhibition. This exhibition will be open to the public from October 14, 2022 to January 22, 2023.

Art-making is a process of modification. 'Out of Hand' is dedicated to exploring digital-assisted methods of expanding traditional practices. The exhibition focuses on how artworks can utilize the process of tuning, refining, or altering subjects, their contexts, or materials through the lens of digital aids. These aids could include photography, laser cutting, CNC machining, projection mapping, creative digital programs or software, virtual reality, and more.


JUROR: Fabiola Delgado, Experience Developer at the Anacostia Community Museum
Contributing Artist(s):
John Allen, Paulo J Alonso Leon, Anna Bockrath, Lesley Bodzy, T. Owens Union, Stephani Byrd, Kimberly Callas, Susan Campbell, Lauren E. Cassidy, Elaine Chao, Rachel Clark, Peter De Pelsmacker, Hannah Duggan, Olga Evanusa-Rowland, McLean Fahnestock, John Francis, Karen Gallagher Iverson, Alexandra Green, Elizabeth Herrmann, Gary Jameson, Tae D. Kim-James, David Knopp, Michael Koerner, Ling-lin Ku, Mary Latino, Sarah Nance, Meghan Neace, Kim Niswender, Karen Perry, Kalman Pool, Bea Poulin, Cetywa Powell, Anna Reed, David Rockwell, Edina Seleskovic, Malik Seneferu, Saloni Shah, Eric Standley, Sarah Umles, Emily Warren, Mark Weller, Samuel Wilson, Chloe Wilwerding, and Kara Zona
Date:
Nov 5 2022
-
Jan 1 2023

Presented by the Annmarie Gift Shop, the Ornament Show & Sale is a juried show that features hand-crafted ornaments by more than 25 regional artists. This is the perfect place to find unique and affordable gifts for friends and family. The ornaments are beautifully hung on trees displayed in the Main Gallery of the Arts Building. Visitors shop off the trees and take their purchases to the Gift Shop. The show kicks off before Thanksgiving and runs through early January. During Garden In Lights, the show is open late!

Date:
Nov 5 2022
-
Jan 1 2023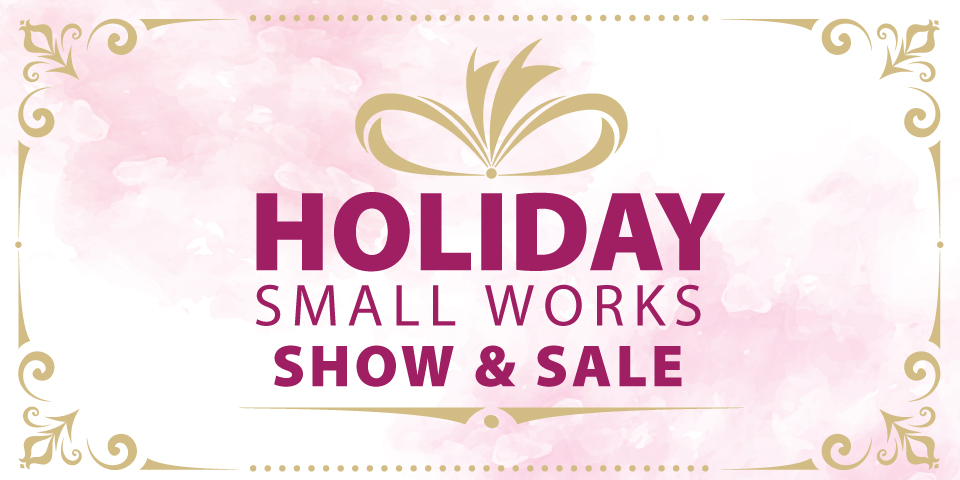 Get ready for some great holiday shopping! The Main Gallery will have a wide selection of handmade works perfect for everyone on your list. You'll find a wide selection of affordable one-of-a-kind items made with love! All artwork will be on display in conjunction with our annual holiday Ornament Show & Sale.