Artsfest 2022 Logo Design
Artsfest 2022 Logo Design Artist
Barb Mowery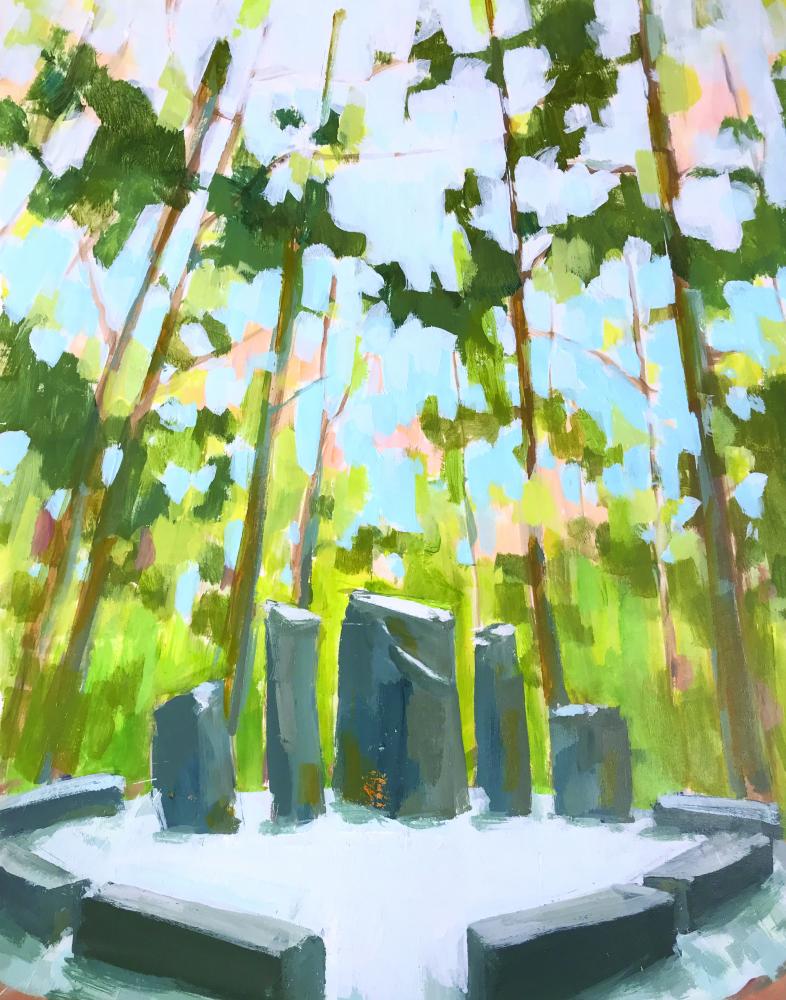 Bio
Barb Mowery is a contemporary painter living and working in Lusby, Maryland. She has been painting with acrylics for more than 20 years and is currently working on a master's degree in Community Arts at Eastern Illinois University.
Mowery's artwork is inspired by moments that excite her eye in everyday life. She is particularly interested in the play of light and shadow. Her paintings feature trees reaching into the sky, houseplants bathed in morning sunlight, and suburban neighborhoods saturated with color.
Her paintings have been shown throughout the Mid-Atlantic region. Most recently Mowery's work was featured in FALC's Annual Juried Exhibition in Cary, North Carolina, and a two-person exhibition at Bishop's Stock Fine Art, Craft & Wine in Snow Hill, Maryland.
About "The Council Ring" Painting
I created "The Council Ring" painting as an homage to this special place Annmarie Garden. I love that it's a secret temple within the woods. It welcomes visitors to sit for a while and reflect. I wanted to capture the feeling of the space, which for me is the overwhelming connectedness of the earth, trees, and sky.